How to Show Off Company Culture With Social Media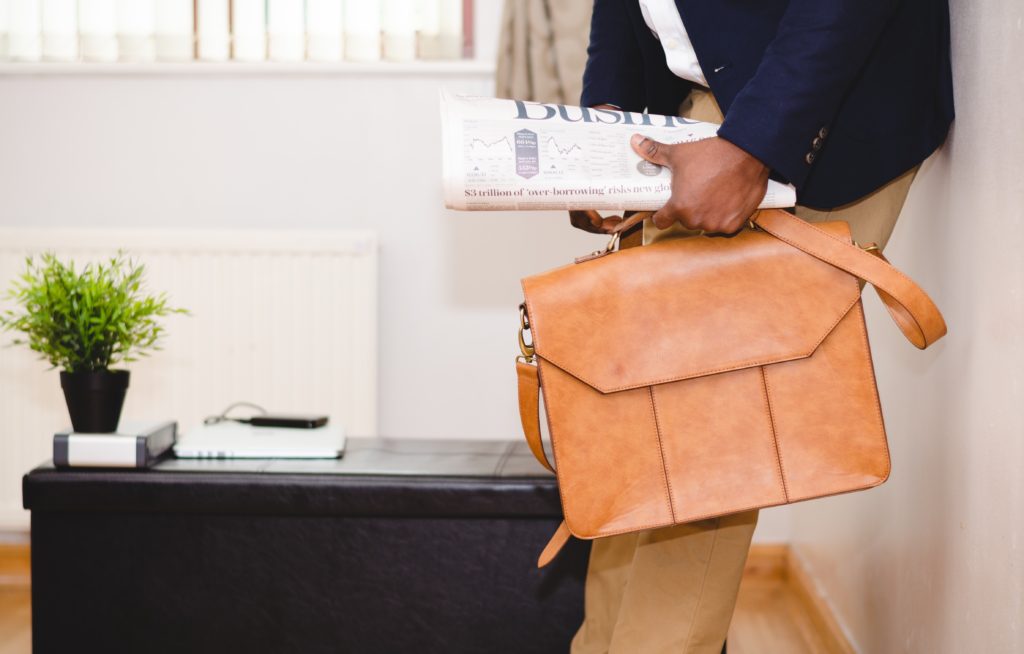 Social media marketing serves as a vehicle for many different initiatives. Whether it's generating excitement during an event or promoting the latest and greatest content from your company, social media can drive it to a massive audience. It has tremendous potential to give people a peek behind the curtain and show off your company culture. What is it really like to work at your company?
Before social media, job searchers were stuck asking their interviewers or maybe a friend that worked at the company. Now you can follow along with daily adventures, take tours of the office and meet the office dog—all before you even apply.
Experiment with these techniques to show off your company culture across various social media channels:
Peel Back the Curtain
The best way for someone to visualize working for you is to put themselves in your office. Social media brings the office to them. Showcase your office plan, special features, overall location and other fun things about your office on social. That can be as simple as Instagramming and Snapchatting various workspaces, office decorations or views of the surrounding area. You could also write about how the office came to be.
This example from Wistia shows off their video chops (as a video marketing company, that's a good thing), but also a little bit of behind-the-scenes of their office and what it looks like.
Workspace Goals collects best-of workspaces, which can provide a ton of inspiration. However, yours don't need to be as spectacular, but instead, you need to be real about what makes your workplace culture unique or welcoming.
You could also bring your followers into the office by giving a tour. While that could be produced in video form, it's a great opportunity to use Facebook Live as well. At Litmus, we took 15 minutes to give folks a tour of our offices and had an application in our inbox within the hour.
What made our Facebook Live tour successful was that it was real and un-produced. Followers could see what life was like as the office was just waking up on a Thursday morning and meet some of the folks that make email better.
Feature Your Employees
Feature employees and tell their story. This shows prospective applicants that the employees who work at your company aren't just a number–they're real people. There are a few creative ways to do this:
Introduce them with an interview question and a portrait. This could be in the same vein as Humans of New York.
Show your employees in action. Highlight your company culture by letting people see how much your employees care about their work.
Have one of your employees take over your Instagram, Snapchat or Twitter for day. You could also hand over the social media reigns for a week and show their overall work experience.https://www.instagram.com/p/BLI_QawAEi6/?taken-by=litmusapp
If your employees have a creative side, highlight it on social. Regram or repost your employee's photography skills and add some context to their creative passions.
https://www.instagram.com/p/BGcBBM4PxS5/?taken-by=litmusapp
Featuring something that matters to your employees. Whether it's a significant other, family or their pets, highlight what matters to your staff.
https://www.instagram.com/p/BLMaoqMBqph/?tagged=officedog
Want to know the best way to figure out what to feature? Simply ask your colleagues. At Litmus, we have a Slack chat specifically for social media. Be observant: what do people talk about at the metaphorical water cooler? Are you a group of dog lovers, pop culture nerds or fitness junkies? Show it off through your social channels.
Advertise Your Company Benefits
Part of your company culture is your great benefits. What are the perks of working for your company? You don't have to be a quirky and cool brand to feature the great parts about working with you. This is especially true with things that might not even involve work.
Think about what flexible hours, vacation time or volunteer time translates to in your life. Repost an employee's selfie on the ski slopes (with their permission, of course) and advertise your generous vacation policy. Or feature your employee's kid rocking some swag and talk about paid parental leave.
For Litmus, that's remote work. It gives our employees the flexibility to be where they want to be, whether that's spending more time at home with their kids or traveling the world.
You can talk about what your company does when you come together. That can be an off-site, group activity or more formal–like a corporate retreat. This Sprout Social video about their recent company retreat is a great example of what goes on outside the office walls:
Go Behind-The-Scenes With Your Work Environment
Another way to show off what it's like to work at your company is to go behind the scenes. So much of social media is super-curated final products. What if you flipped the camera and showed off the work that goes into making something? You can show off the creative production that goes into your products or services. This helps customers and potential employees see what it takes to make something work at your company.
There's no shame in adding a little bit of silliness into what will become the final product. Showing your humanistic side helps prospective hires know you're willing to have fun at the right moments.
You have to define: what's your backstage? Capture the moments that make up your product, and use the caption or a fun Snapchat filter to describe what's happening and why it's important.
Show What Matters
With social media, you have the opportunity to show your followers what matters to you. With company culture, it's important to be authentic with what it's like to work at your company. Don't shy away from live or unedited video or employee-produced content. Prospective employees will thank you, and current employees will be energized to be part of something bigger.
Your company culture informs what your brand becomes. With social media, you can show off company culture in a number of ways—all while adding more color and depth to your brand presence.
Kayla Lewkowicz: hails from Hopkinton, MA, home of the Boston Marathon. As Litmus' Marketing Coordinator, she loves helping email marketers make email better. When she's not geeking out over email, she loves to hike, run, bike and eat. Like what she has to say? Follow her on Twitter @kllewkow or subscribe to her personal blog.
How to Show Off Company Culture With Social Media
Written by Kayla Lewkowicz on October 12, 2016