Replacing the Corporate Newsletter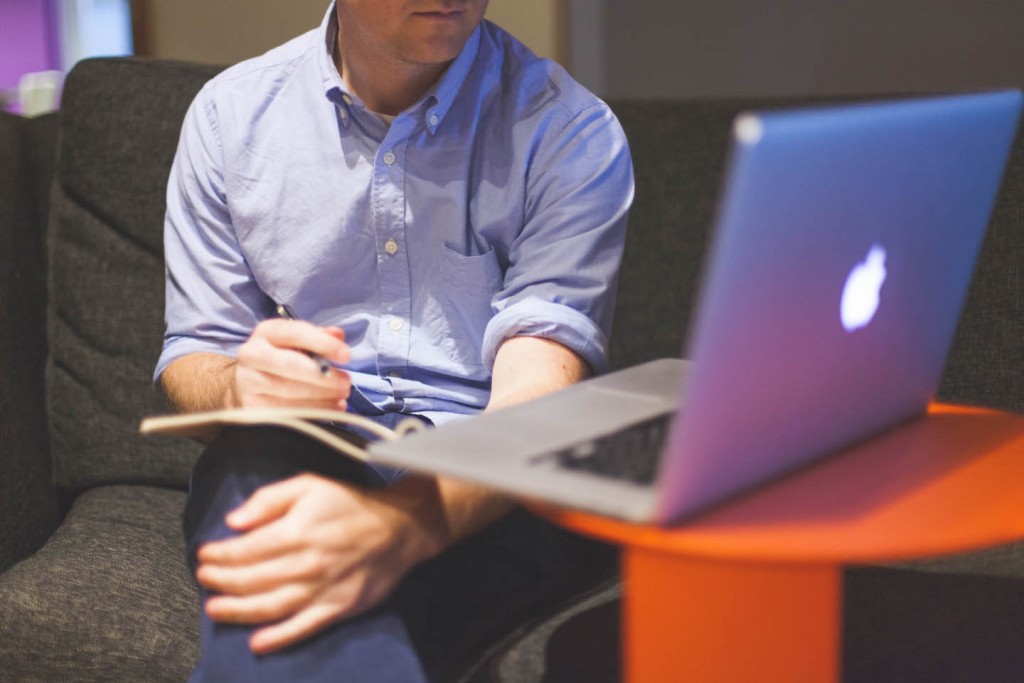 In corporate communications, frequency of your message is so critical to success that there is a management law to describe the phenomena:
Say something 7 times, and HALF your people will tell you they've heard it ONCE.

Mark Horstman, co-founder Manager Tools
@mahorstman
The basic premise is that you must repeat yourself in order to get key points across. Employees are overwhelmed with information from corporate intranet platforms, the multitude of collaboration tools, email and voicemail (yes, that still happens). That's not to mention new information coming from quarterly all hands meetings, weekly staff meetings, one-on-ones and even the desk drop from HR telling you about a new benefits offering. And why did HR choose to put a piece of paper (the horror!) on your desk about new benefits?
Quite simply, it was the easiest way to cut through the noise and make sure that all employees receive the same message.
Enter the Corporate Newsletter
As a manager or a corporate communications team, you must repeat yourself in order to get key points across. One of the ways this often happens is through the corporate newsletter. You know the one. It shows up in your inbox every Monday with a note from the CEO and a number of key articles to read (product announcements, analyst guidance and industry news).
This newsletter is the result of an excess in communications channels. At one point prior to the corporate newsletter, there were too many points of communication and the key messages were not getting through. The CMO and the HR organization got together and they solved this problem through the creation of a corporate newsletter.
Finally, the organization would have a way to make sure that every single employee received the same message on the same day in their inbox. It sounds beautiful in theory.
But in practice, the employees who receive this corporate newsletter grow numb to its initial effects and you find that as a manager or a corporate communications team, you must repeat yourself in order to get key points across.
There is a better way and it involves your employee advocacy program.
The Modern Corporate Newsletter
By providing your organization with an employee advocacy solution like Bambu, you not only empower them to represent your brand in the social space but you also create an environment that encourages consumption. The primary benefit of an employee advocacy platform is that it allows you to tap into your employees in order to spread your brand message.
The time has come to replace your corporate newsletter with a more modern, graceful solution.
Secondarily, your employees will not only share stories from your advocacy platform, but they will also read this content. In some instances, employees might not even realize they are inadvertently educating themselves about the organization in which they work through the participation in an employee advocacy program.
Your advocacy platform doesn't only have to be about social sharing (although that is the primary goal), it can also involve an education aspect for employees. You will find once a solution like Bambu is in place, you will no longer have to repeat yourself as many times in order to get key points across. The distinction between internal only (not to be shared) and public information will be obvious to your employees with the right the tool.
In turn, your employees will help you spread messages about your brand across the social space and keep themselves up to date about internal company announcements at the same time. Not only will this program educate your employees it will also break down silos within the organization and change how employees consume and share news about the company.
Your employees want news and information that is personalized, delivered in real time, and easily accessible.
With a modern, graceful employee advocacy solution, employees will be able to do this on their laptop, through their email, and on a mobile device – using a solution that is controlled by the communications and HR team and with content that is vetted long before it makes it to the employee's inbox or screen.
It sounds beautiful in theory. In practice it is a highly effective way to keep all of your employees on the same page, operating with the same information and depth of knowledge about your organization.
Greg Tirico is Senior Manager of Advocacy Solutions and Services at Sprout Social. He has spent the majority of his career leading digital marketing initiatives in Fortune 500 organizations. When not espousing the benefits of employee advocacy, he can be found searching for the perfect Pinot Noir. Find Greg Tirico on Twitter
@GregTirico
.
Replacing the Corporate Newsletter
Written by Greg Tirico on November 18, 2015