5 Demand Generation Strategies You Need to Know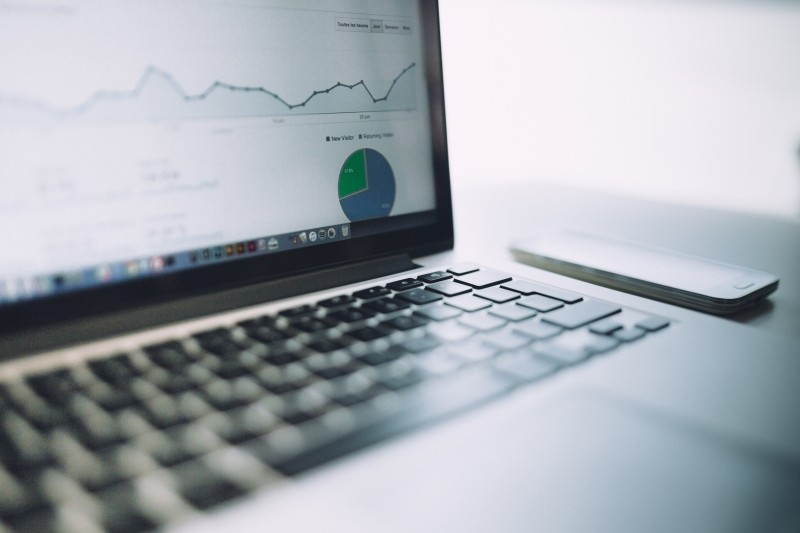 Your customers are the very core of your business. You and your team spent countless hours coming up with new ways to optimize your sales funnel, to perfect your PPC copy and to make sure your web traffic is converting into paying customers.
But your customers learn about you and your business well before they become paying customers, which is why you need to be doing everything in your power to get your potential customers excited about your products and keep pushing possible leads further down the sales funnel.
So how can you go about targeting your marketing programs to drive awareness and get people excited about your product or service? Enter into the world of demand generation marketing.
What is Demand Generation?
Demand generation can be defined as the process of generating demand for your products or service. This strategy includes a wide swath of tactics that happen before your customers entire your actual sales funnel. It begins with identifying audiences that are best suited to your product or marketing message and catering to this audience in a way that edges them closer to becoming a qualified lead.
Demand generation can help expand your business to new markets, promote new product features, generate earned media and other PR opportunities and build consumer buzz about upcoming products or services that your company may be releasing. The entire goal of demand generation is to nurture customer relationships, re-engage existing customers and more efficiently generate awareness about your product and company.
What's the Difference Between Demand Generation & Lead Generation?
While these two concepts are closely related and often confused, there are distinct differences between the two.
Demand generation is the process of generating buzz and awareness around your company, product or service. It's about reaching out to potential customers, acknowledging a problem that they may face and showing them how your product can solve their problem.
Lead generation is getting potential customers to submit their contact information so your sales team can then follow up, further nurture them and ultimately make a sale.
Another noticeable difference between the two is that demand generation is a significantly more exhaustive process that takes place over a greater span of time. It also involves a much larger piece of your overall marketing efforts and incorporates any tactics that will create demand for your product or service and propel users over the edge and into your sales funnel.
4 Key Elements of an Effective Demand Generation Strategy
Before jumping head-first into creating your demand generation strategy, it's imperative that you approach it in a methodical way. Many companies struggle when it comes to demand gen and the road to success can be strewn with many speed bumps along the way. To help you better navigate the sometimes-bumpy road of demand generation, we've identified four key elements to a successful demand gen campaign.
1. Know your customer.
Relevance is probably the most important part of any demand generation campaign. You need to know who your buyers are and what stage of the buying cycle they're in.
Developing a buyer persona is all about knowing your target audience. This information, whether it's age, location, gender or occupation, is the basis of which your buyer personas will be formed. Knowing who your target audience is will also make the later steps of crafting your messaging exponentially easier.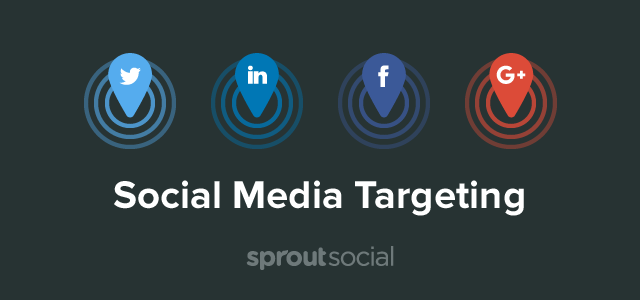 To effectively hash out a true buyer persona, you need to go much deeper than superficial details such as age and gender and get into consumer behaviors, psychographics and attitudes. Luckily, tools like Facebook Insights and Google Analytics have made this process much easier.
Identifying what stage of the buying cycle your audience can be a much more challenging, and often neglected component of a demand gen strategy. It's not only essential to understand who your buyer is, but also to understand them in relation to what you are offering.
More often than not, your target audience will be somewhere between initial awareness and early product assessment. But by coupling a buyer persona and buying stage into one cohesive unit, you can better understand your audience and craft messaging that will resonate with them.
2. Provide value.
Providing value goes hand in hand with knowing your customer. You can create endless reams of content without it being valuable, just as you can create content that is valuable without being relevant. It's important to speak directly to your target audience in a way that compels them to engage with your content and ultimately your product or service.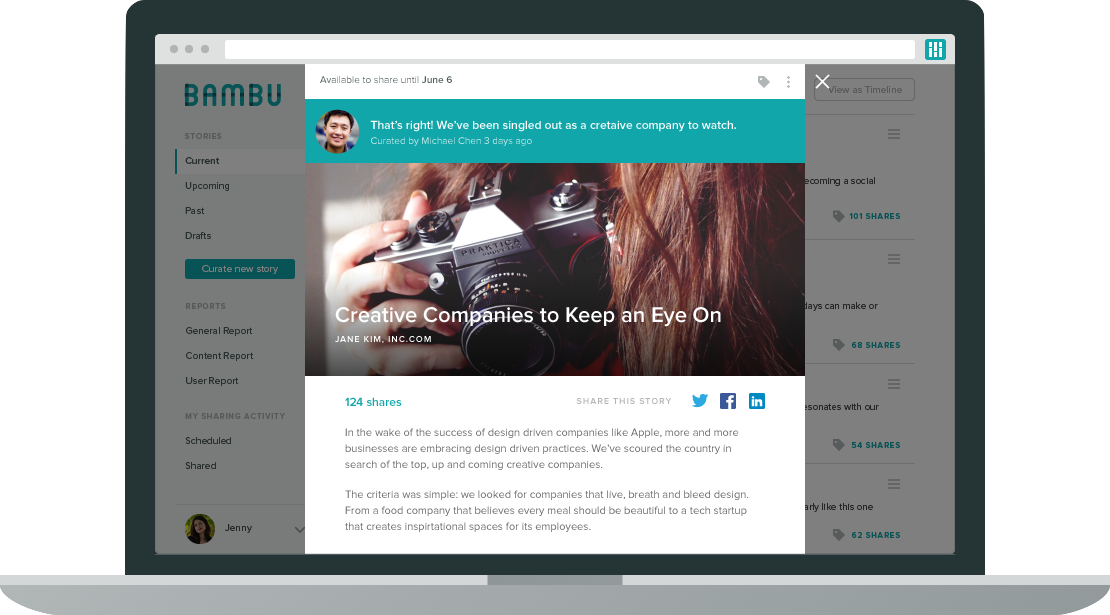 When creating your content, ask yourself this: What will my audience gain from engaging with this content? The answer to this question should be at the core of any content you create. Your target audience faces a problem. It's important to acknowledge that problem and show them how your product or service can solve that problem, making their lives easier in the process.
3. Timeliness.
Timing is everything. Delivering the right message to the right people at the right time is essential to any successful demand generation campaign.
The #BuickAchievers Scholarship Fund. To find out more, click here. https://t.co/3eyRhMu23Hhttps://t.co/evVrlAo5WC

— Buick (@Buick) June 6, 2016
Depending on the product or service you are offering, your timing may range from important to urgent. It's necessary to understand that timing is a function of how you deliver the message, so you can avoid sending the perfect message at the wrong time.
If a salesperson came to your door and immediately said "That will be $19.95," would you oblige? Providing value to potential customers at the opportune moment can give you an edge over your competition and can mean the difference between a potential prospect and a qualified lead.
4. Measure, measure, measure.
Without some type of metric analysis, you are essentially flying blind with your demand gen efforts. While measurement isn't a function of your message like the above three elements, it provides much-needed guidance and confirmation of the success of your endeavors.
Define key metrics you'd like to track so you can show you what you're actually doing. Then you can optimize the parts of your demand gen strategy that are falling behind. Some KPI's that you should be taking a look at are:
Month-over-Month (MoM) revenue: This metric allows you to attribute monthly revenue better to your demand generation efforts and see trends that you can better take advantage of in future campaigns.
Earned media: Measuring the amount of earned media you garner from your demand gen campaigns can be a great way to measure success.
User flow within your site: Is your content driving visitors to the exact pages you want them to be on? If so, how many visitors have come to key pages on your site based on content from your demand gen campaigns?
Site visits: This is one metric you should always be looking at, especially with these types of campaigns. Have you seen a spike in traffic since the launch of your campaign? If so, where are your users coming from?
Organic reach (search and social): How many shares has your demand gen content generated? What kind of ranking increase have you seen on the SERPs because of it?
Demand Generation Strategies
Now that you know the essential elements of a successful demand generation strategy, it's time to put those elements into practice. While there are dozens of specific demand generation tactics to be found online, we wanted to get your creative wheels turning with the following five strategies that we've had great success with.
1. Utilize your employees
Your employees are by far your most valuable marketing asset. They're more valuable than any PPC campaign, blog post or webinar. The reason for this is simple–trust. People trust people, not brands.
In fact, 92% of consumers around the world said they trust recommendations from family and friends over all other types of advertising. This is why utilizing your employee advocates can be such a powerful demand generation strategy.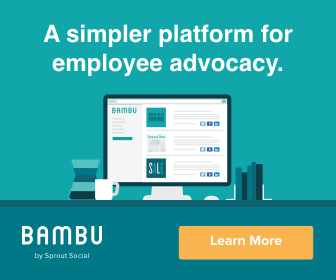 Through utilizing an employee advocacy tool like Bambu, you can easily give your employees the tools to spread relevant and timely messages across their social networks. This allows you to increase brand or product awareness quickly and amplify marketing reach.
2. Create a free tool
Free tools are one of the best long-term ways to generate demand for your product or service. By creating a free tool that directly ties into your core product, you can drive awareness and increase buzz around your brand. It's important to make sure your tool acknowledges a problem that your target demographic faces and bring them one step closer to a solution. An excellent example of such a tool is our Social Media Reach Calculator.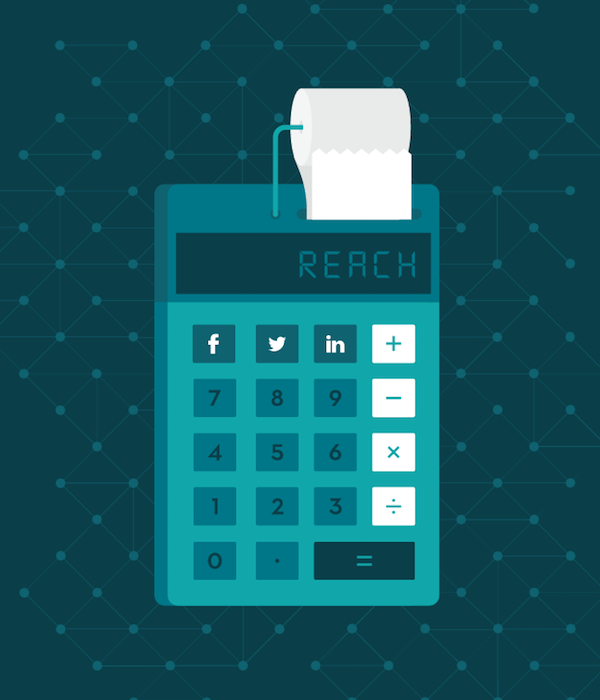 With this tool, businesses can get a clear picture of the marketing potential their employees hold. One of the main questions we often get asked is "What can my employees really do for me?" So we wanted to provide a tool that can clearly depict the amount of reach, number of potential customers and total marketing value an employee advocacy tool like Bambu can add to your business.
3. Give potential customers a taste of your product
This demand generation strategy has been widely implemented by countless SaaS companies around the world, and for good reason. Allowing your customers to access a small portion of your product without giving access to the whole thing is an excellent way to build awareness of your core product while not giving it all away free of cost.
Buzzsumo does a great job doing this. In various parts of their platform, they allow you to access features which give you a sense of the full potential of the product. This allows users to take their platform for a "test-drive" without spending a dime. This generates buzz and product awareness better than any blog post or screenshot could do, and it allows potential customers to see if the platform is a viable solution to their problem.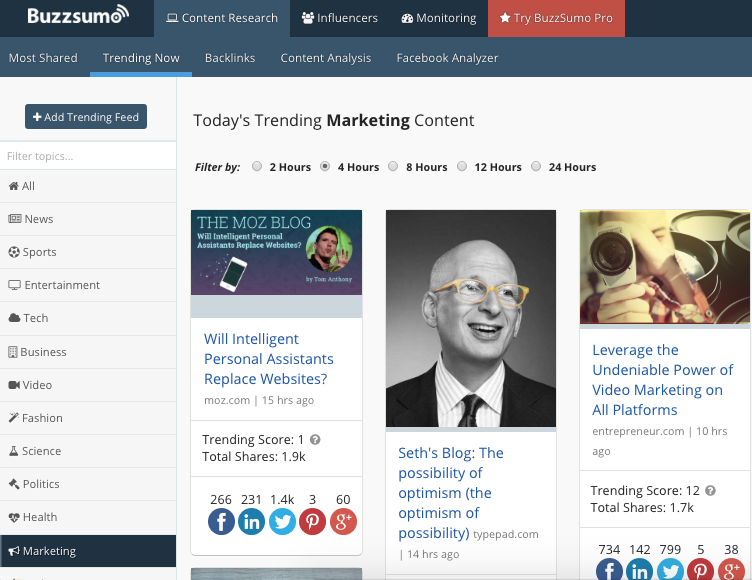 4. Partner with other industry leaders on webinars
Some may see webinars as a lead generation strategy, but they can serve as a demand gen strategy as well. For webinars to be successful as a demand generation tactic, you need to put your all into it and partner with the some of the superstars within your industry. This can increase your position as a thought leader within your industry, strengthen valuable connections with other industry leaders and generate a great deal of brand awareness and buzz–all of which are great ways to generate demand.
Mark your calendars! 📆 @scoopit CEO @gdecugis on why employees aren't sharing content. https://t.co/dXdEW2eqe6 pic.twitter.com/lEsN8nrQwo

— Bambu by Sprout (@BambuBySprout) May 16, 2016
5. Invest in content creation
Content can be one of the most powerful methods of demand generation as it comes in many forms and resides on various platforms around the web. This makes it readily accessible for potential customers to find. Creating quality content in the forms of blogs, videos, live streams, podcasts, ebooks and newsletters can work wonders for generating awareness of your product or brand, while increasing your earned media opportunities.
As with other forms of demand generation, it's important to create content that aligns with customer's interests, has relevant messaging, and speaks to one or various buyer personas. Don't just create content for content's sake–go about it in a methodical way as to garner the best results possible.
It's important to understand both demand generation and lead generation go hand and hand. You can't do one without the other, which is why it's important to find the right balance. As with any other form of marketing, it's essential to always test what you are doing and optimize accordingly. Don't be afraid to try out new things and drop what isn't working as this will only get you better results in the long run.
What demand generation strategies have you found work best for your business? Have you found success with one form over others? Let us know what you think in the comments below!
Andrew Wasyluk is a social media expert, developer, Twitter fanatic, and founder of Socialeyze, a social media consulting firm based in Boulder, CO. When he isn't scrolling through his Twitter feed he can be found playing guitar, exploring Colorado, and laughing at his own jokes.
Find Andrew Wasyluk on Twitter
@socialeyze
.
5 Demand Generation Strategies You Need to Know
Written by Andrew Wasyluk on June 07, 2016