In today's workplace, employee recognition programs are no longer just a nice to have – they're critical.
A World at Work survey found that 88% of organizations have employee recognition programs in place, but less than a quarter of businesses believe their employees are actually engaged at work. In fact, only 1 in 4 workers feel valued at work, meaning that many current recognition programs simply aren't working.
When it comes to employee recognition, businesses of all sizes are finding that putting a program in place and expecting it to manage itself doesn't always yield the best results. An employee recognition program needs to be organic and constantly evolving alongside your company as it grows.
Making Employee Appreciation Ideas Work
Employee recognition ideas for both small and large businesses have historically ranged from gift vouchers, to employee-of-the-month celebrations, all the way to all-inclusive trips and getaways.
Today, however, the modern workforce is looking for something a little more personal when it comes to recognition, and it's worth the investment to create a program that addresses this need. In fact, Harvard Business Review found that recognition and positive reinforcement remain essential components to a successful company.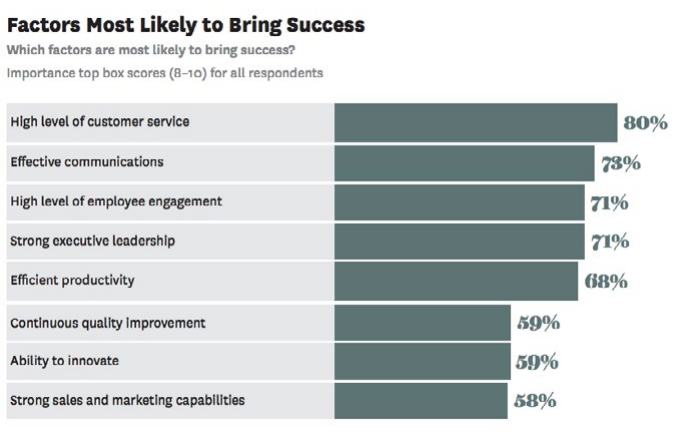 Before we dive into our list of new and improved employee appreciation ideas, let's cover the basics to making your program work.
Frequency
Recognition should be given frequently, according to the amount of effort expended. In other words, you need to give recognition often enough to have an impact, but not so often that rewards lose their value.
Time
Employees need businesses to recognize their efforts quickly. Don't wait weeks before offering appreciation for a job well-done – even if it's by doing something simple as sending an email.
Clarity & Specificity
When it comes to employee appreciation ideas for large companies, small businesses, mid-size organizations and everything in between, make sure that you're specific and clear in how you communicate recognition. Let your employees know why you appreciate their work and exactly how their actions contribute to the company's overall goals and mission.
Peer-to-Peer Interaction
Sometimes receiving recognition from peers is just as, if not more, important to employees than receiving recognition from company leaders who may be more removed from their typical day-to-day. Oracle research even found that peer recognition was twice as valuable as manager recognition.
Attention to Detail
Finally, remember that something as small as a handwritten note or shout-out during a company-wide meeting can be just as effective as a monetary bonus when it comes to employee appreciation. It's all about taking note of what works best for your employees, and then weaving it into your company culture wherever possible.
So, what are some of the simplest, and most effective ways to implement employee recognition program ideas? Below are a handful of new ideas you can implement quickly and easily and start uncovering what works best for your team.
1. Get Social With Employee Recognition Ideas
By 2020, the number of worldwide users for social networks should reach around 2.95 billion.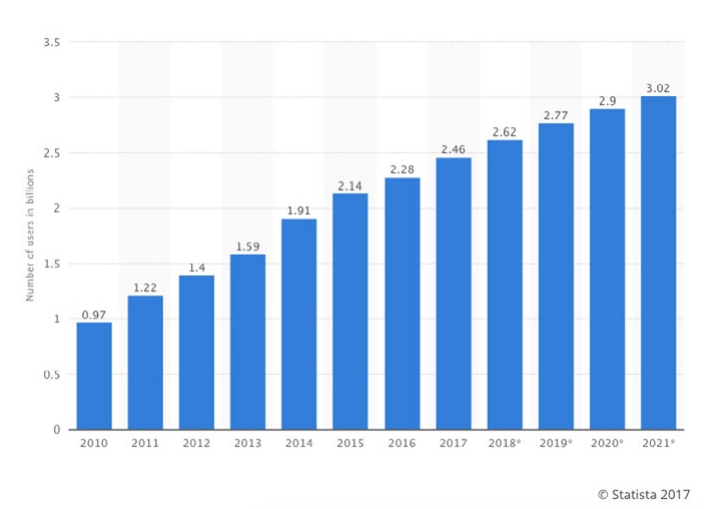 The world is more social than ever. As younger generations enter the workforce, this social media component will only continue to grow and become more prevalent in all facets of life.
Your company likely already has a presence on social media, but make sure you're taking advantage of that voice and the impact it can have on your audience. Highlighting employees for a job well done or posting pictures that help put a face to a name not only will diversify your content, but it can improve your following base, increase engagement and grow your employee advocacy efforts if employees share your post to their own social networks.
reach calculator
Calculate the reach potential within your organization by activating employees on social—allowing you to tap into next-level of brand awareness and highly engaged audiences.
2. Customize Every Reward
Nearly 72% of employees say that customized benefits would increase loyalty to their employer. Given that 94% of employees believe that personalization is crucial to marketing, why shouldn't it be a key factor in your employee appreciation ideas too?
Depending on the nature of each specific role and industry, employees will vary on how they want to be rewarded. One of the easiest ways to get to the root of these different motivation avenues is to remove guessing from the equation and simply ask them. You might even find that their answer is easier to execute on or more cost-effective than what you had originally planned for.
For example, recognition ideas for an industry in the Healthcare space might include giving key employees better shifts to correspond with their home life. On the other hand, employee recognition ideas for someone in the tech world might include a work-from-home option or the opportunity to participate in company stock options. You can personalize rewards even further by simply asking your team members what they want.
3. Use Employee Recognition Ideas for Talent Growth
Employee recognition ideas for small business can be difficult because they often have limited budgets to work with. Keep in mind though, sometimes just giving your staff members the opportunity to tackle new tasks or expand their skills can be enough to keep them happy.
In fact, 83% of employees given the opportunity to address new challenges are more likely to stay with their company. By offering training or growth opportunities, you let your employees know that you're invested in their careers and that you care about what they achieve in their lives. You can even access free courses online if you're looking for employee recognition ideas that are easy on the budget.
4. Offer Flexible Working Programs
The top five reasons employees appreciate working for small businesses include: flexible schedules (27%), seeing the outcome of their hard work (23%), feeling like their opinion matters (17%), receiving rewards for hard work (14%) and getting noticed by peers (9%). This means that employee recognition ideas for small business should include things that incorporate these crucial concerns.

Giving employees a chance to rest and relax with some flexible or remote working could be a great way to improve the work/life balance that professionals so desperately crave.
5. Empower Employees to Chart Their Own Path
Linking up to the opportunities for growth that we mentioned before, a great way to show employees appreciation and respect for their professional development is to let them choose the projects they want to work on. This encourages employees to switch up monotony of daily tasks and explore something different – something that will pay off for the both of you in the long-run as you cultivate a workforce of well-rounded and challenged employees.
According to Mercer, 78% of employees say they'd stay with their current employer if they felt they had a career path, and not just a job. More than just a reward, allowing staff to choose their ideal projects could also mean that you discover new talents for different segments of your business.
Finding Employee Recognition Ideas That Work for Your Team
Recognition is the key to employee engagement, but it's not just the recognition that's important – it's the way in which your employees see that recognition. If your appreciation program lacks personality, individuality or accuracy, it's unlikely for it to resonate with your employees. For many businesses, finding the right program will be a matter of testing different strategies and speaking to their employees about how they define recognition.
If you're interested in exploring even more strategies, check out our tactical guide below outlining 15 tried and true employee recognition ideas!