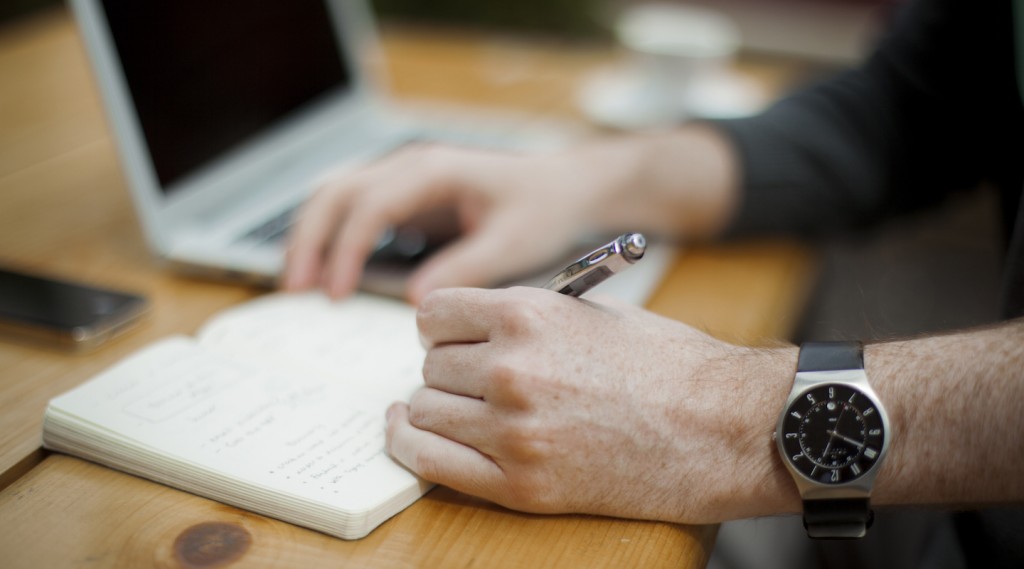 If you were to take a look at some of the today's most successful companies, you will find they all have one thing in common: employees who feel valued and happy. These types of employees will work harder, and produce higher quality work and stick around for longer. If you treat your employees as if they were your best customers, they will become loyal brand advocates who are more engaged with your customers and your business as a whole. Remember, they are the ones that make the magic happen, and their happiness should be an integral part of your overall business strategy.
There's something interesting that happens when you give praise to your employees. When they're recognized for their hard work, it actually stimulates a biological response in their body through the release of a highly addictive neurotransmitter called dopamine. This release stimulates parts of the brain that processes rewards and creates positive emotions like satisfaction and enjoyment.
There are a few ways to stimulate the release of dopamine. Some are everyday activities such as exercising or listening to music. There are other methods, however, that are more commonplace in a work environment. Among them is giving praise and recognition to your employees. Once employees experience a dopamine release, they'll actually seek out more of it as they know that type of behavior will provide them with a subsequent dopamine rush. Recognition can be incredibly addicting–but in a good way–because being recognized once is never enough.
By treating employees as if they were your best customers and constantly giving praise and recognition, you can increase employee engagement, foster employee advocacy, and ultimately have an effect on your bottom line. It's no wonder the Fortune Top 100 Companies to Work For increased their revenues by a staggering 22.2% from the year prior and added new employees at a rate that was five times higher than the national average. Take Google for example. The company allows its employees to give each other "massage credits" for a job well done on projects. These credits can be redeemed for a free one-hour massage on campus. Most of the companies on the Fortune Top 100 make a continual concerted effort demonstrate their appreciation of their employees in tangible ways.
So what's an easy way to increase overall happiness of your staff members? By starting an employee recognition program.
Best Practices For Your Employee Recognition Program
Research has shown that employee recognition is an important part of a management approach, which reinforces positive behaviors and expectations of employees in order to deliver higher levels of productivity, lower employee turnover rates, and increased business results.
It's important that you spend time devising an employee recognition program that will not only be beneficial for your employees but to your business as well. Here are a few best practices you should follow when developing your employee recognition program.
Be Timely With Your Recognition Efforts
It is important to recognize employees in the moment and acknowledge them accordingly. Don't wait more than a few days before the recognition is handed out.
Be Specific With Your Recognition
When pointing out particular behaviors or actions which are worth recognition, always place them in the context of overall business goals. Did their actions contribute to landing a specific account? Did they increase the number of incoming sales in a given timeframe? If you tie your affirmations to specific business goals, it will mean much more than a generic "employee of the month" award.
Promote Peer-To-Peer Recognition, Instead of Top Down
Receiving recognition from company leaders means much less than it does coming from peers. A recent study from Oracle showed employees have a greater influence on their peers' engagement levels by a factor of two over their managers. This is because employees have a better sense of what their peers do on a day-to-day basis than the management above them. Always promote peer-to-peer recognition as it can help boost overall employee engagement.
Make Recognition Frequent, but Measured
Recognition should be appropriate in the amount given, and should match the amount of effort expended and the corresponding results. Providing recognition too often could lose its value and authenticity.
It's the Little Things That Count
While every employee would love to be praised for reaching a significant accomplishment by receiving a bonus or raise, that kind of recognition only goes so far. Sometimes everyday thank yous via a handwritten note or a shoutout on the company's social media profiles can be more motivating for employees. It's an easier way to let employees know their efforts are valued within the company by not only management, but their direct peers.
Employee Recognition Ideas
In the fast-paced world that we live in, it is important to put aside time during your day and make a conscious effort to recognize your employees. By consistently recognizing top performers that achieve milestones, both big and small, you actively play a part in fostering employee engagement and employee advocacy within your workplace.
This notion has been backed up through statistics reported by HR magazine, which found 40% of employees who don't feel meaningfully recognized will not go above their formal job responsibilities. Bottom line–employee recognition is extremely beneficial for your business.
Here are some great employee recognition ideas to get you started.
1. Let Them Know the Traditional Way
We are so used to consuming information digitally that we often forget the original methods of social networking. Forgo the quick fix of an email or a text message and compose a handwritten note. Brittany Hodak, founder of ZinePak explained just how far a handwritten note could go.
"I send handwritten notes to practically every new person I meet," said Hodak. "It's a small personal touch that goes a long way. Taking the time to send someone a handwritten thank you or nice meeting you note can make the difference between someone working with you or not working with you."
2. Invest a Bit of Your Own Time
Making informal, one-on-one time to show appreciation to individual staff members who go above and beyond can have substantial positive effects on employee morale, loyalty and engagement. It's as simple as taking an employee out to lunch, or even for coffee. This also gives you a boost in branding because events like these are often shared on social media.
Lunch with the CEO today ?? so glad to have this opportunity!!

— Morgan Heist (@morganheisttt) August 19, 2015
3. Use a Whiteboard
By placing a whiteboard in a visible location within your office, you turn it into a space where employees recognize others freely. This is a great, cost-effective way to foster peer-to-peer recognition. This helps introverts in your office find a way to give praise to others or to discover recognition themselves.
The digital marketing agency Page 1 Solutions took this employee recognition idea to heart by installing a whiteboard in their kitchen. Each month the whiteboard fills up with employee shoutouts and "+1's." They have found it very effective to engage employees and consider the whiteboard an essential part of their employee recognition program.
4. Leverage Your Social Media Presence
Most companies have some sort of presence on social media. This is one of the easiest staff recognition strategies to utilize. When employees are publicly recognized on social media, it lets the public know that you care about and value your employees. Social media shout outs also show the world your awesome employees. Your staff can amplify your message by sharing the post with their own social networks.
Congratulations, Ms. McCown Walker Elementary Employee of the Month! pic.twitter.com/m99534m9dg

— Crandall ISD (@OfficialCISD) October 13, 2015
5. Recognize Their Own Individuals Passions
All of your employees have things they are passionate about outside of work. By recognizing them, you let your employees know you care about what makes them unique individuals. A good idea to implement is to set aside an hour or two every week and give your employees time to work on a non-work project they are passionate about. This is what the Web-based company Achievers does. They allow their employees to spend 20% of their time working with a "Vision Committee" team on various "passion projects" that interest them individually. You can take this idea a step further by picking an "employee project of the month" and posting it on your social channels for all your fans to see.
6. Give Employees Free Birthday PTO
There are an increasing number companies utilizing this simple idea to recognize staff members. Giving free PTO for employee birthdays shows your staff you value them as an individual and respect their birthdays as their own holidays. You can pretty much count on them sharing some social media post about how well their employer takes care of them with this strategy!
My job gives us a paid day off on our birthday after a year of employment like it's a holiday!!! Love this company !! — Gina Payne (@FarFromShi_xo) September 23, 2015
7. Start an Office Trophy That Rotates Between Exemplary Employees
This is another easy, cost-effective method to recognize your employees. Give exemplary employees a trophy they can display in their office or cubicle for the world to see. A creative twist on this would be to have each employee add their own personal touch to the trophy, which will stay with the it as it gets passed from employee to employee.
I'm offering sacrifices and tributes to our company's employee of the month trophy, aka, Zusi idol all week. #MLSCup pic.twitter.com/8O7SuGcnJR — Drew Warren Rogers (@DrewWRogers) December 5, 2013
8. Use Your Monthly Newsletter to Give Praise
Most companies have a monthly newsletter they send around to staff and some customers. Start an "Employee Spotlight" section to highlight staff members going above and beyond. This also motivates other employees to work harder and it gives your customers a behind the scenes look at the people who make your company unique.
9. Utilize Valuable Real Estate on Your Website
This may seem like a no-brainer, but using your website to show off amazing employees can do wonders for your brand image. Don't hide the employee spotlight section on a page that's deep within your website. Set aside a prime piece of real estate on your website to show off your employees to anyone who visits you on the Web. A company that does this extremely well is Evernote. They have full pages on their website dedicated to showing off their employees. These pages are actually written by the employees themselves which allows them to add their own personal touch.
10. Offer a 'Flex Friday' Program
Sometimes the best way to recognize staff is to give them a day off to catch up on some much-needed R&R with their loved ones. Giving the option to work an extra hour Monday through Thursday during a two-week period allows employees every other Friday off without shortening their total hours worked. Even though they end still end up working 40-hour weeks, it's really nice to have a 3 day weekend every other week.
11. Support Your Employees Career Development
Let your employees know you are personally invested in their careers. Offer to pay if they express interest in advancing their knowledge of your industry by acquiring a certificate or additional training through platforms like Udemy, Coursera, Udacity or EdX. There is no better way to drive employee engagement than offering an easy path to positive career development.
12. Set Aside Time in Team Meetings
If you aren't already, you should have quarterly or monthly meetings with your entire team. This fills them in on any new developments or important announcements within your company. Set aside five minutes to recognize your top performer(s) and give them praise in front of the entire company. Be cognizant of employees who may not want the public recognition. You should definitely still give them praise, but just in a more private setting.
Got an award in front of the whole company during our monthly meeting. Feels good to be recognized for my hard work. — RickeyAcosta (@RickeyAcosta) December 19, 2014
13. Make It Fun With Gamification
By utilizing a platform like BunchBall or Badgeville, you can make peer-to-peer recognition fun and engaging for your employees. Recognition from peers feels as good, if not better, than recognition from management. "Gamification often takes the form of games, or incentives, that help motivate employees and creates a company culture that is goal-driven and that rewards performance and fosters creativity and collaboration" – Adecco
14. Just Ask
Every employee might have his or her own unique desire of recognition. Some enjoy public announcements in meetings, while others are satisfied with a shout-out in an email. Certain employees like a simple and sincere thank you. Ask your employees what they prefer so they know you see them as unique individuals with their own needs.
15. Recognize Individuals for Non-Office Achievements
This is a perfect way to utilize the "water cooler chat" in every office. Do your employees have an upcoming wedding? Are there any expecting mothers? Does anyone have a major milestone coming up? If so, these are all reasons to celebrate. Throwing a small office party to celebrates upcoming major life events is such a powerful way to recognize your individual employees for their successes outside of the office. Also, it's almost guaranteed the celebration will garner some social media coverage through your employees. This behind-the-scenes type of content always performs well on social channels.
Surprise wedding shower at work!! Eeeek!! ?⚓️?? #10days pic.twitter.com/YpVz6dkNWN — Preppy Wife Life (@PreppyWifeLife) August 27, 2015
16. Order a Catered Lunch
Get lunch for your team on the company's dime. This not only recognizes the efforts of your entire staff, but is also a good reminder each person is a part of a team and not alone in their efforts.
When work tells ya lunch is catered today pic.twitter.com/OFWwPW8QXu — Ben Balzer (@BigBalzer55) October 2, 2015
17. Ask Your Employees for Feedback
Have regular feedback sessions with employees where you give and ask for constructive feedback. This demonstrates your willingness to engage and show interest in coaching employees professionally. This method has been known to give organizations better overall business results.
18. Take Interest in Their Self-Care
It's always good to promote the health of your employees at work. Whether it's providing gym memberships, de-stress kits at employees' desks, or urging them to get up and take a walk outside, healthy employees are happy employees. A study by Optum showed 84% of employees believe workplace wellness programs means employers care about employees and 73% said these programs increased productivity.
19. Support Their Causes
Ask your staff what charitable causes they are passionate about, and then assist them in helping those causes. Giving back through charity work is an easy way to recognize your staff members and can have the wonderful byproduct of increased brand exposure.
20. Offer Monetary Perks
Show an employee who has gone above and beyond recognition by giving them a gift card or spot raise for their outstanding efforts. This recognition method, however, has been shown to not keep employees continually satisfied. If you are just handing out monetary perks and never thanking employees for their hard work, it becomes a moot point.
21. Make a Day out of It
Celebrate your entire team by hosting an employee recognition day. Provide food, fun building exercises and general employee camaraderie to get the day going. This is an extremely effective way to increase brand ambassadorship and employee engagement. Take pictures throughout the day to post on social media and tag your employees in them. Let the social world know how you have fun.
Tropicana AC is going all-out for its employee appreciation day! Delicious food, prizes, and more! pic.twitter.com/dAudS2Cx5L — Tropicana Casino (@TropicanaAC) October 8, 2015
A successful business is made up of happy, healthy and satisfied employees. Make an effort to recognize your staff whenever possible with these recommendations. Sometimes it's the smallest things that can make the biggest difference for employees. By taking the time to recognize employees and make them feel visible and appreciated, you can have a significant impact on employee advocacy, employee engagement, productivity and ultimately your bottom line. Appreciate your employees, and they will appreciate you.
Do you have any creative ways that you've seen employees recognized in your workplace? What kind of recognition tactics are most effective for you personally? What do you think is the most important part of an employee recognition program? Let us know your thoughts in the comments below!
Andrew Wasyluk is a social media expert, developer, Twitter fanatic, and founder of Socialeyze, a social media consulting firm based in Boulder, CO. When he isn't scrolling through his Twitter feed he can be found playing guitar, exploring Colorado, and laughing at his own jokes. Find Andrew Wasyluk on Twitter
@socialeyze
.
21 Creative Employee Recognition Ideas You Need to Know About
Written by Andrew Wasyluk on November 11, 2015