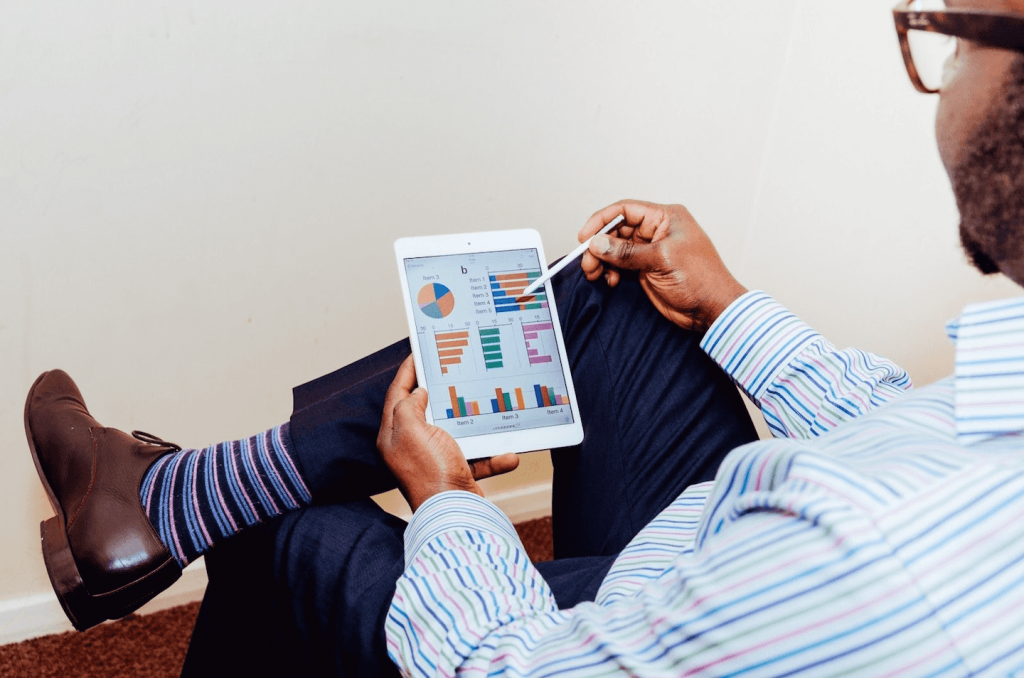 With an ever-increasing number of well-qualified individuals entering the job market each year, many organizations rely on their employer brand to attract the talented people to come work for them. Attracting and retaining skilled workers has become a growing problem in the past few years. In 2014, a global survey of employers showed 36% of them reported talent shortages, which is the highest it has been since 2007.
Even though there are so many employment opportunities in today's job market, it's important for businesses to craft a strategic employer branding strategy to help them stand out from the rest of the crowd to attract and acquire the best job candidates. In this article, we'll examine the most important aspects of an employer branding strategy and explore how creating one can be beneficial for your company.
What is employer branding?
Simply put, an employer brand is used to describe the organization's reputation. It is how the company is perceived by the public, stakeholders and employees. It's about how you conduct your business and how others think it would be like to work at your organization. You want to be widely known as a business that "treats its employees well and is a great place to work."
Employer branding is about effectively communicating the values, culture, and personality of your workplace to the outside world in order to create your desired perception. A good employer branding strategy should touch every point of your organization. Begin with your recruitment and hiring process and then extend the strategy all the way through training and career development.
Why is employer branding important?
A well-developed and clear employer brand can have positive effects on your business. Because your organization competes in an ever-crowding job market, good employer branding helps you shine brighter than other employers, attract the most qualified individuals and it lets those individuals keep your brand front-of-mind.
Proper employer branding reaches across your entire organization, which means it can have many desired effects internally as well. When you build a company by hiring like-minded individuals who all share the common values, personalities and business goals, you are likely to see increased employee engagement.
Higher employee engagement has been shown to boost employee morale, productivity, motivation and collaboration with teammates. All of these things have a direct impact on your bottom line. You are also likely to see higher employee retention rates and increased loyalty, both of which help you from losing your best and brightest to your competition.
Business functions that benefit from employer branding
Although employer branding has effects on many aspects of your business, there are a few business functions that it impacts the most.
Recruitment & acquisition
Think of your employer brand as a call to action on a landing page. A prospective candidate may land on your page and your employer brand may be the difference between a conversion and a page exit.
It is very likely any candidates who apply will do their research on your company. This first impression can be a deciding factor in whether they apply for the position or not. A strong employer brand presence that carries your underlying message through the entire recruitment process can be beneficial in attracting the most enthusiastic and qualified candidates who align with your business values and fit into the culture.
When prospective candidates interview with you, take that as another opportunity to reinforce your employer brand. Take the time to show them around the office and allow the candidate to talk to other employees. It's also important to really listen to what the candidates have to say. Doing this before they become an employee sets the stage for an open communication model that will foster a healthy company culture.
Employer branding can also have a direct impact on the cost per hire. You want to be the company who is being sought out instead of you being the ones who's seeking as it can greatly lower the cost of talent acquisition efforts. Companies with strong employer branding are more likely to attract talent through referrals. Usually, these referrals come from employee advocates who not only sell your company, but also the employee value proposition that comes with being hired there.
Company culture
Your employer brand is not only made up of your current employees, but future candidates as well. individuals in the job market are becoming increasingly immune to spiffy Web pages, professionally made commercials and the job pitches appearing on the LinkedIn News Feed. People trust people, not companies. When candidates are doing their research on your company, they aren't just looking at your website, commercials or social media accounts. They'll be scouring social media to find what people are saying about you, especially what current employees are saying.
Having employees who are actively engaged with each other and exude a love for their work shows not only to their peers but to the outside world as well. These are the people who one day may join your team. Your employer branding influences the type of candidates that you'll attract and in turn has a direct impact on company culture.
Revenue growth
If you have a strong employer brand, the public is more likely to instill a positive perception of you. Nowadays, people who spend money on your products can get a pretty good sense of who you are as a company and how you treat your employees by doing a bit of research online, and data shows consumers are doing just that. A report by Fleishman-Hillard found that 89% of consumers do online research before buying a product and 65% research products on social networks like Facebook.
Strong employer branding translates well to a channel such as social media, where your customers are likely to reside. A positive brand perception directly correlates with higher revenue. People are more willing to spend money on products or services from companies they know are reputable and treat their employees well.
Talent retention
A strong employer brand provides more reason for current employees to stay employees. The longer an employee works for you, the more valuable they become with a deep knowledge and understanding about how your business operates. By building a strong employer brand, you can create better relationships between you and your employees.
It's important to make sure your employer brand permeates every aspect of your business and your brand holds true throughout. Reinforce your employer brand with your employees regularly. Remind them of what attracted them to your company to begin with and be sure to follow through with any brand promises you've made to them. This will not only keep more employees around for longer but will also reinforce your overall public brand perception.
How to develop your employer branding strategy
An employer branding strategy is not something to be rushed or implemented overnight. It takes time to develop a consistent brand message and have that permeate every aspect of your business. Don't get discouraged if you encounter setbacks. Here are some questions to consider before developing your employer branding strategy:
What does your company stand for? This is a question that you must be able to answer as it's the heart of the entire branding strategy.
What do your employees think your company stands for? Ask a number of employees this question and see how much variance exists in the answers given. People should be giving similar answers and if they're not, you can see where the inconsistencies lie. The answers can also provide inspiration for further optimization of your employer branding strategy.
What is your focus and why would someone want to work for you? Do you want to be known for your amazing work-life balance initiatives? Your employee recognition and benefits program? Stand back and honestly assess what makes your company great and why someone would want to work for you. This can help you strategically develop your branding efforts and strengthen your overall message.
How visible is your brand? Find out who is talking about you and what channels they're talking on. You may be surprised at how many or few people actually know who you are. Using social media monitoring tools like Sprout Social can provide insight to how visible your brand is and what channels work best for your branding efforts.
Armed with the answers to the above questions, you can begin to craft your brand strategy. Use the steps below to help you develop and strengthen your employer branding strategy to obtain optimal results. Here are six tips to help you develop a killer employer branding strategy:
1. Start from the top down
Your employer branding strategy must start with your CEO. The executives in your company absolutely must be involved in your branding strategy. Survey results released by Employer Branding International show leadership was one of the top factors involved in developing a strong employer brand. This same survey also discovered only 8% of executives participate in employer branding efforts. Have your leaders become the face of the organization as this can assist in humanizing your organization.
2. Craft a uniform message across all departments
You want each department to understand the importance of consistency in your brand message. You should also conduct an employee satisfaction survey, analyze the answers and see if there are any inconsistencies in your brand message and address them individually.
3. Clearly define your employee value proposition
An Employee Value Proposition (EVP) is what rewards and benefits you can offer to prospective employees in exchange for their talents and services. Make your EVP compelling, unique and relevant in order to attract and acquire top talent. Use the answers to question number 3 above to help you with this.
4. Define and understand your main target groups
To stay on brand message, you need to be actively targeting certain groups of individuals. Examine your current staff and decide what other skill sets you need to help you achieve your business goals. After you've defined who you want to attract, research your target groups and really try to understand what they want and what they find attractive. Employee acquisition is much like a traditional "buyer's journey" in the sense that there are many different stages of the decision process that target groups may be in. By understanding and catering to these groups individually you can more efficiently convey your brand message.
5. Utilize your employees
A message coming from an employee is much more effective and powerful than that same message coming from the brand itself. By implementing an employee advocacy program, you can effectively promote your employer brand to a much broader audience and exponentially increase the reach of your content. Develop and curate content that conforms to your overall brand message and encourage your employees to share it with their own social media networks. This can be easily accomplished with an employee advocacy platform like Bambu, which takes the guesswork out of your in-house content distribution strategy by allowing for custom content curation, team-specific content distribution, and a whole suite of reporting tools to see how much your employees are impacting your efforts.
When individuals come to your career section of your website, they expect to see more than just a boring job description. They want to imagine themselves working there and get a taste of the company culture. Show them what it's like through branded videos, employee interviews and photos from around the workplace and encourage your employees to share that content.
Your employees should play a key part in employer branding strategy. They can be very effective at reaching a larger and more attentive audience which can greatly assist in crafting the public perception you desire.
6. Measure your efforts
If you don't set KPIs, how will you gauge the success of your efforts? Some metrics to look at are the cost per hire, employee retention rate, the number of incoming candidate applications and where those candidates found out about you. Make note of your brand mentions on social media before you implement your strategy and analyze them by month or quarter to see how general public perception of your brand is changing over time in relation to your branding efforts.
It's important to assign key responsibilities to all those involved. Develop a coordinated effort that spans each department of your business in order to keep your brand message uniform and consistent throughout. Employee advocacy is at the core of any employer branding strategy. Use it in conjunction with the above tips to develop a comprehensive employer branding strategy that can shift public perception, help with talent acquisition, and improve employee engagement and retention rates. Company culture is key to any employer branding strategy, so make sure it actually exists before trying to promote it.
What employer branding initiatives have you seen at your workplace? Do you have any other tips for developing a solid branding strategy? Let us know what you think in the comments below!
Andrew Wasyluk is a social media expert, developer, Twitter fanatic, and founder of Socialeyze, a social media consulting firm based in Boulder, CO. When he isn't scrolling through his Twitter feed he can be found playing guitar, exploring Colorado, and laughing at his own jokes. Find Andrew Wasyluk on Twitter
@socialeyze
.
6 Tips to Develop A Clear Employer Branding Strategy
Written by Andrew Wasyluk on January 06, 2016