6 Indispensable Tools Guaranteed to Impact Enterprise Communication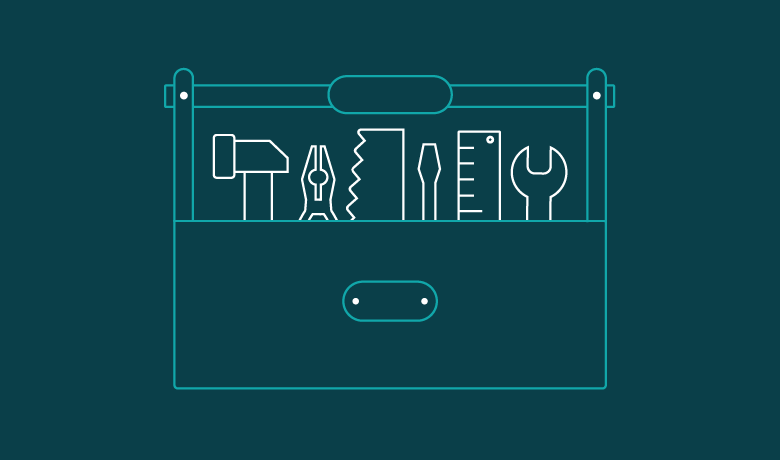 It's hard to deny that we're living in a digitally-driven world. Our work environments have become increasingly more connected as a result, with new internal communication solutions emerging everyday. According to studies, almost 15% of a worker's time is spent communicating with co-workers, 20-25% is spent looking for business information and 20% is used checking messages.
If those numbers are true, it means that companies need to seek out more effective communication solutions. Productivity can suffer if less than 50% of an employee's working hours are spent doing work, making it critical to implement tools that help keep employees on task and make the most of their time.
As software takes the lead in a previously hardware-focused sector, countless organizations—especially in the enterprise space—are beginning to seek new solutions for communication in the workplace. If you're considering making a change to current solutions, the following examples can show how (and why) you should evolve.
1. Slack – Collaboration & Chat Tools
When it comes to enterprise communication, Slack continues to be one of the most popular on the market. Studies show that 70% of U.S. employees feel "unengaged" at work, various businesses are beginning to explore options that help to activate passive employees, and improve solutions for inter-office teamwork.
e-book
60 employee engagement ideas for business scenarios from professional development, to company culture, to employee health & wellness and more.
Slack and similar collaboration tools provide project teams with the resources they need to be more effective and efficient in the workplace. In today's workspace, if colleagues don't have a designated platform through which to collaborate, it can be difficult for them to work cross-departmentally.
Organizations like Slack are evolving the communication strategy for enterprises with simple and easy solutions for sharing files, information and messages. Thanks to integrations with other third-party tools and apps, the potential of platforms like Slack can evolve according to the needs of your brand.
According to data from CBS News, approximately 72% of meeting attendees do unrelated work or personal things during meetings. Although there are countless reasons why your employees might be disengaged during meetings, one of the most obvious is that meetings are generally an outdated way of sharing information in today's digital world.
Meeting programs like Fuze Meeting allow for simpler connections between people in a workforce, without having to ask key employees to step away from their desk and in order to communicate about projects or ideas. The Fuze organization created their platform as a way to offer companies a range of media-rich content that can be accessed from any device in any location across the globe.
With enterprise business solutions like this, you can improve meeting performance by allowing people to share files, content and messages without the need to run back and forth between rooms with physical documents. Additionally, you can tap into audio and video conferencing solutions for a meeting that feels as effective as a face-to-face conversation.
The world of video has become increasingly important to today's enterprise communication solutions—44% of executives believe that video will become the standard solution for collaboration in the enterprise space within the next five years. On top of that, 87% of executives consider video to have a significant positive impact on organizations, improving the experience of telecommuters and attracting top talent.
Microsoft, or the "Skype for Business" organization within Microsoft, is transforming the enterprise communication world by positioning video conferencing into a solution that's both effective and inexpensive for larger companies. One of the most significant obstacles to business collaboration is the fact that employees don't always have the ability to come together and discuss issues. This is particularly true as the workforce becomes more remote and distributed.
Skype for Business is one of the platforms solving this challenge by introducing a video conferencing solution where staff members cannot only jump instantly into a meeting, but also share various office documents instantly for real-time collaboration in the workforce.
Social media is more powerful than ever in today's enterprise environment. In the past, companies would prevent employees from using social media platforms at work. Now, it's one of their greatest assets. One of the best things any business can do is encourage their employees to make use of social platforms in a structured way—to capitalize on social selling, improve social recruiting and streamline social communication strategies.
Today, 95% of companies are using social media for recruitment purposes, and 90% of top-performing sales reps have turned to social media as part of their sales strategy. Of course, as with any tool in the enterprise space, the key to ensuring success is making sure that your employees know how to use the resources effectively.
Tools for employee advocacy like Bambu can help to create a unified solution for social development in the workforce. From managing the launch strategy of various employee-created content, to ensuring that social recruiting strategies are designed to bring in the most qualified talent to any team, the right social and advocacy tools can grow your business substantially.
5. Telligent – Remote Collaboration
As the workforce becomes more widely distributed around the world, enterprise businesses need to consider new solutions for remote collaboration. The benefits of remote working are clear and often lead to greater efficiency and improved performance. In fact, some reports suggest that 30% of workers believe that telecommuting allowed them to complete more work in less time.
Founded in 2004, Telligent emerged as a solution offering white-label services to online social networks and communities. For those who want to craft their own social community and improve customer relationships, Telligent provides ways to work collaboratively regardless of where the staff member is physically working from.
Like many remote collaboration services today, Telligent offers third-party integration with companies like Microsoft, Lync and other products alike. Today, companies from Dell, to Starbucks, and even to the U.S. Department of Defense, are using this system to simplify their social software.
6. Basecamp – Project Management
For every $1 billion invested in the United States economy, about $122 million is wasted due to problems with project performance. Numbers like these go to show that improving the bottom line for business, begins with organized and effective communication solutions.
Project management is one of the biggest concerns that companies face today. Whether you're a newly-emerging business, or you have thousands of employees to keep track of, ensuring that everyone remains on the same page is often a challenge across the board.
Since its launch in 2004, BaseCamp is one of the many organizations making impressive strides towards ensuring that project management is simpler for businesses of all shapes and size. With project management tools like this, never-ending email chains and cluttered inboxes can be minimized for good.
The key to project management is ensuring that any and all elements of a project can be managed in a single place. From state-of-the-art discussion boards, to automatic status updates, to-do-lists, and built-in chat, project management can streamline teams and make projects easier to track, too.
Creating Your Enterprise Communication Strategy
No matter where you fall in the enterprise space, it's important to recognize the value and importance of structured communication solutions. From video conferencing that helps to improve efficiency to social solutions that grow the profit potential of your business, there are countless enterprise communication solutions that can transform your company.
Kevin King is the Marketing Lead for Bambu by Sprout Social and film lover turned SEO geek. When he isn't poring over massive Excel files, he can be found enjoying live music, superhero movies and select craft beers.
6 Indispensable Tools Guaranteed to Impact Enterprise Communication
Written by Kevin King on September 18, 2017