In many ways, marketing in the healthcare space is much different than it is in almost any other industry. While a car dealership might try to sell this year's hot new model or an electronics retailer may attempt to promote a special on HDTVs, the "product" that healthcare professionals market is something much bigger–potentially live-saving medical services.
What is Healthcare Marketing?
Healthcare marketing involves raising awareness for certain types of symptoms, diseases and other types of medical conditions. As a result, marketing efforts move out of the realm of straight selling and into the arena of education and awareness. It's about educating consumers on how they can receive the care they need from the providers who offer it. Sometimes it involves new, emerging technologies like wearable devices that can help health management easier and more effective.
As with all marketing, this comes with its fair share of challenges.
Healthcare Marketing: By the Numbers
Before discussing the challenges present for today's modern healthcare marketer, it's important to understand the climate they're operating in. A lot of these potential problems are actually born out of how people get their information in 2017 and specifically what they're looking for and where.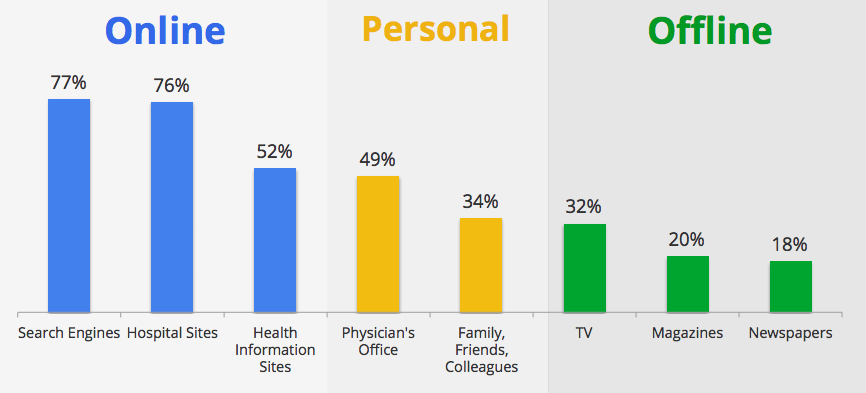 According to one recent study, an incredible 5% of all Google searches are for some type of health-related information. This doesn't just involve searching for information about relevant healthcare news topics, either. Google also revealed that an astounding 77% of all patients use its search services prior to booking an appointment. To break it down further, this means people turn to the internet for nearly every health-related concern they have. This includes information about their symptoms to conditions to potential treatments and even specific providers.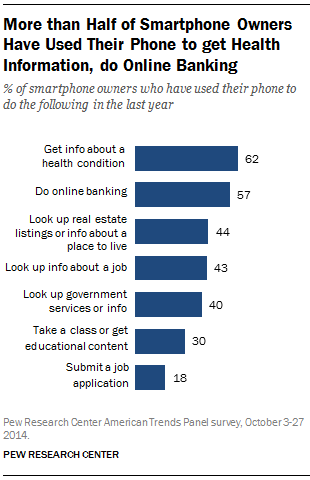 One study revealed that 62% of all smartphone users surveyed said they regularly look up health condition information using their phone. Essentially, people don't want anything to get in the way of their health searches–even geography. When they want to learn something, they want it passionately. They want it now, and they want it right where they stand.
Finally, you have the relatively new phenomenon of social media. Another study indicated that 41% of people said social media does play a big role in determining which providers they'll turn to for healthcare.
The Natural Challenges of Healthcare Marketing
One of the biggest challenges healthcare organizations face in nearly all aspects of their daily operations is compliance. HIPAA in particular has some very strict rules regarding how healthcare organizations can operate in a digital space. This regulates What they can do, say or how they say it.
There's also the issue of patient privacy, which can be particularly difficult to navigate if you're reaching out to a client on social media. If you fail to properly walk that line, even with the best of intentions, you could be on the receiving end of a $10,000 HIPAA fine per violation, and that's only if your sole violation was due to neglect.
In terms of healthcare marketing, organizations have to contend with regulatory bodies like the Federal Trade Commission, the Financial Industry Regulatory Authority, the Office for Civil Rights (which is where HIPAA comes in), the Securities and Exchange Commission and more. All of these require that marketing firms have their own security systems in place to prevent accidents or misconduct in the digital space.
In the end, it helps separate their business and personal communications, which cannot link themselves in any way to a third-party site that contains misleading or false information. Adequate record keeping is also a very important (and time consuming) part of maintaining compliance in the healthcare marketing digital space across the board.
Another challenge in healthcare marketing has to do with your target audience being splintered. You're not just competing for attention with television–you're going up against every electronic device someone owns. Just when you think you've got consumer's attention on their laptop, they get a text message on a smartphone. People are pulled in a million different directions. When it comes to something as important as healthcare marketing, one of the core goals of any campaign must become regaining control of that attention however possible.
Overcoming These Challenges
By far the No. 1 way to help combat these issues head on is through employee advocacy. Employees need to understand not only the important role they play within an organization from a healthcare perspective, but from a marketing vantage point as well.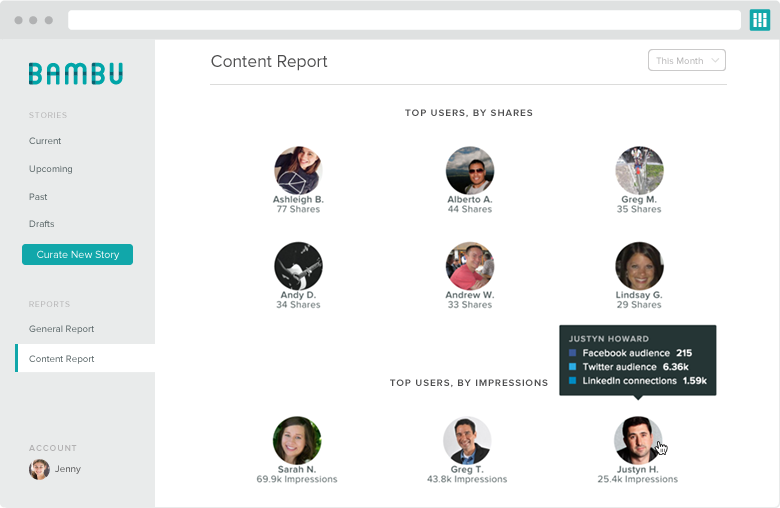 The major advantage a healthcare organization has over a personal account is the employees. Creating an environment where employee advocacy thrives essentially allows you to use those benefits to your advantage.
Try to overcome modern day marketing hurtles by paying attention to the latest trends and best practices. Make an effort to bring your message to your audience in the form where they actually want to receive it.
Take video for example. According to a HubSpot infographic, video content across the board is expected to make up 69% of consumer internet traffic by the end of 2017. By the end of the following year, that number will increase by an additional 79%. According to MarketingProfs, 74% of businesses surveyed said video content was also outperforming all of their other digital marketing efforts in terms of conversion rates.
So what does this tell you? It means people are more enthusiastic about video content than print. As a healthcare marketer or medical professional, it is your job to respond in kind. Video is a powerful tool when it comes to harnessing mobile traffic in particular. The same HubSpot infographic indicated online video now makes up roughly half of all mobile traffic. Video is a great way to present your healthcare marketing message in an organic way and in place where people want to view information.
The Role of Social Media in Today's Healthcare Marketing
According to one study from Mashable, parents are very likely to seek medical answers online–particularly when it concerns the health of their children.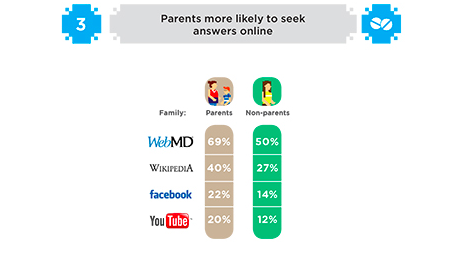 In fact, 22% of those who responded to a survey said they used Facebook for information, while another 20% used YouTube.
Remember that 40% of people polled in a separate survey said that the health information they found on social media affected either how they coped with a chronic condition, their overall view of their lifestyle, their selection of a particular doctor or all of the above.
Again, people are regularly looking for that valuable source of information on social media sites. With the right healthcare marketing campaign, you can help guarantee the authority figure they seek turns out to be you. An organization won't just benefit from marketing perspective either. In a Demi & Cooper Advertising and DC Interactive Group survey, 60% of doctors said the use of social media actually helped improve the quality of the care.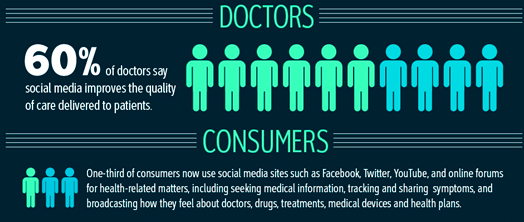 mHealth: The Most Important Trend You Need to Start Paying Attention To
Another powerful way to help overcome healthcare marketing issues is to embrace the concept of mHealth for all it's worth. This is another area where employee advocacy will come into play, as the entirety of a healthcare organization will need to answer the call and help meet patient needs on this bold new frontier.
According to mHealthshare, 34% of all adults in the US have downloaded at least one healthcare related app to their smartphone or tablet. Roughly 31% of healthcare organizations offer their own branded app for patients, while another 30% are currently developing one.
In the End
Healthcare marketing is an industry that is filled with natural challenges, but thankfully these are not impossible to overcome. By far the best way for healthcare marketers to succeed in a digital age is to promote employee advocacy wherever possible. By using software such as Bambu, your employees can quickly and easily become the brand advocates you need.
Give your employees the digital space needed to share, comment and curate content relevant to your company and brand. With so much noise on social media, every share and impression can help spread the word of your organization. Using employees to promote your content amongst their own social media accounts can help push that notion 10-fold.