6 Reasons Why Brands Need Influencer Marketing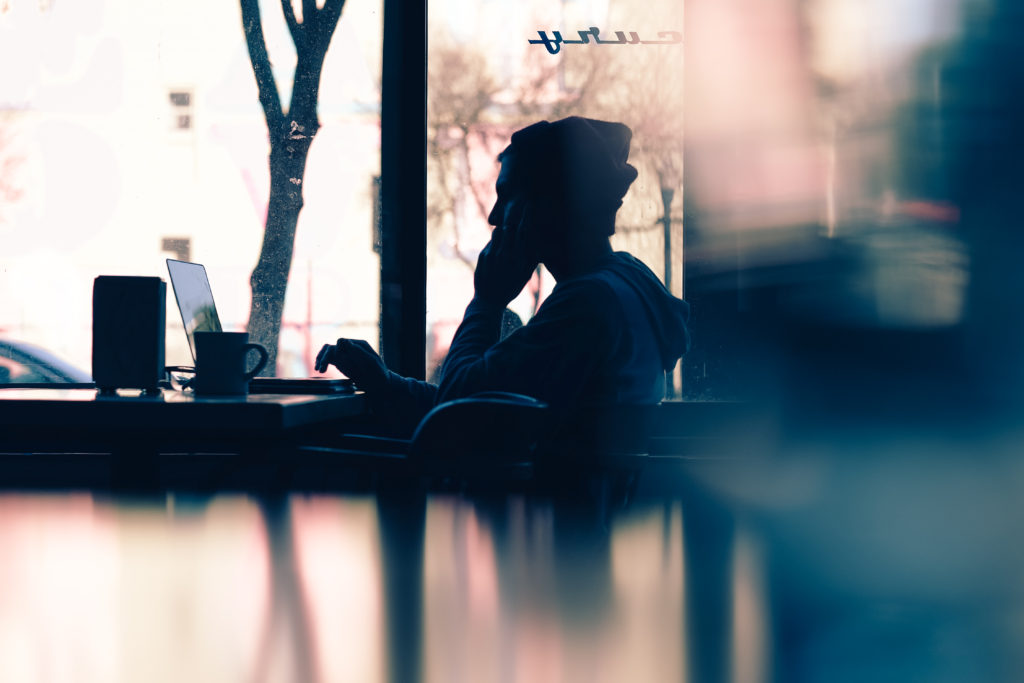 Social media's explosive growth over the past years created a tectonic shift in the way companies approach marketing. Traditional tactics of pushing out branded content to your audience are no longer as effective as it once was. Consumers have more power than ever because of social media and they expect to engage with brands in real time. Now traditional marketing strategies take a back seat to new methods. These new strategies keep consumers engaged while maintaining focus on driving them to take action.
A relatively new form of one of these marketing strategies is influencer marketing. While still a relatively new form of marketing, it has become quite a hot topic for many marketers, and for good reason. Influencer marketing opens up new avenues through which you can connect with your consumers directly, foster organic engagement and ultimately get your audience to take action.
What Is Influencer Marketing?
Influencer marketing is a type of marketing that focuses on using specific key individuals to spread your brand's message to a larger audience. Instead of directly marketing to a large group of your consumers, you identify people who have influence over the things that other people buy and align your marketing efforts toward them.
It's about developing and leveraging relationships with people of influence within a particular demographic to help spread your brand message or to help built on the same foundation as word-of-mouth recommendations. Considering that word of mouth marketing generates more than double the amount of sales than paid advertising with a 37% higher retention rate, it's no wonder influencer marketing is seen an truly effective form of marketing.
Reasons Why You Should Embrace Influencer Marketing
The power of social influence keeps growing. This means social media users with a lot of influence can be more important for your brand than any type of paid advertisement. Although a comprehensive influencer marketing strategy takes time and effort to execute, it's well worth it. Here are six reasons to consider implementing an influencer marketing strategy:
1. It Increases Your Credibility
Expand your brand's reach while establishing your authority by collaborating with influential users. You can create all the content you want, rank high on search engine results pages (SERPS) and be extremely active on social media, but still have zero credibility. Users trust their peers and networks more than any brand. This is why an influencer mention can give you a fast track to credibility. In essence, you validate your positioning through the commanding presence of the influencer.
2. It Helps You Broaden Your Audience
Taking time to identify the appropriate influencers who have the same interests as your brand will appeal to larger audience. Partnering with an influencer gives you access to an audience that has a higher potential to become consumers of your product or services.
3. It Can Supplement Your SEO Efforts
As content is created, influencers will often link back to your site, creating a backlink. It is a well-known fact that the number of referring domains (backlinks) to your site has a very strong influence on your SERP rankings. Influencer marketing simply creates more links to your site. According to The Social Media Revolution, user-generated social posts account for 25% of search results for the world's top 20 brands. Google knows when people mention your brand on social media. So the more people talking about your brand on social, the more relevant and popular you'll be on the major search engines.
4. It Can Drive New Leads and Boost Sales
We know increasing your reach is a great benefit of influencer marketing. But at the end of the day, making sales and getting leads keeps the lights on. A great way to encourage people to purchase your product is to have your influencer promote a discount code to their audience. This is what Swedish watchmaker Daniel Wellington did. Their campaign consisted of thousands of influencers on Instagram who posted images along with a discount code that gave users 15% off Daniel Wellington watches.
The campaign was a huge success and helped Daniel Wellington grow from a small startup worth $150,000 into a $220 million brand in less than five years.
5. The Return on Investment Is Significant
A poll conducted by Tomoso found businesses make $6.50 for every dollar spent on influencer marketing. Another digital marketing agency, Burst Media discovered influencer marketing campaigns make $6.85 in earned media for every dollar of paid media. Based on these numbers, it's no surprise 59% of marketers plan to increase their influencer marketing budget over the next 12 months.

6. It Circumvents Pesky Ad Blockers
the number of individuals using some type of ad blocker on their computer has skyrocketed. The 2015 Ad Blocking Report conducted by Adobe and PageFair found 198 million people actively use ad blocking software in the world. This is a 41% increase from the previous year. In the US alone, 45 million people use ad blocking software. This is up 48% from the year before. The same report states that publishers lost $22 billion due to ad blocking in 2015.
Users who block ads clearly do not trust that type of advertising. This means it's important to identify other channels by which you can get your message out. This makes influencer marketing a very attractive option, especially since consumers trust recommendations coming from them.
Not only can influencer marketing increase brand reach and exposure, but can drive new leads and sales. Take Lord & Taylor, for example. They crafted a campaign where 50 influential fashionistas on Instagram posted pictures of themselves wearing the same dress on the same day at the beginning of the weekend. The campaign was so successful that the dress sold out by the end of the weekend.
Leveraging Your Employees as Influencers
Your business can see tremendous impact by leveraging influencers. But Identifying and securing the right influencers take time, effort and money. This may deter some businesses, but many organizations overlook the power of their employees as influencers for their brand. By leveraging your employees as influencers, you get all of the benefits of using external influencers, but for a fraction of the time, effort and cost. Start utilizing your employee as influencers by following these four easy steps:
1. Identify Your Employee Influencers
Select individuals who have an extensive knowledge of your product or services. Your candidates should have known all about your customers and the pain points they face. They should also be active on various social media networks. Ideally they should have a substantial following on their social channels, although it's not a requirement. Segment these employees and identify ones that have the skills to develop great content.
2. Provide Them With Training
Some employees may have little experience creating content or do not know how to structure articles to rank. Give them a few training sessions to help improve content so they can better optimize it for SEO and social media.
3. Identify Certain Events That Should Be Written About
By providing your influencers event triggers that should be turned into blogs, you can add in a mix of promotional content with the content that your influencers come up with by themselves. Some event examples include:
Product launches
New company technology
Big wins for customers
New product or service updates
4. Don't Forget to Engage Them in Other Ways
Engaging employee influencers takes many shapes. You can implement Facebook Live streams, host speaking engagements or workshops. Regardless of how you engage them, your message to your influencers should always remain the same: we value what you have to say.
Amplifying Your Influencer's Content
Once your influencers content is written, it will usually get posted on a company-owned website. By doing this, you will get a brief spike in readers and soon after it will die down. This is why it's important to have an amplification strategy in place to generate more exposure and viewership for the content being produced. Again, this is where one of your most powerful marketing assets–your employees– come into play. Your employees have a larger collective social following than your brand alone. Leverage this and you position yourself in such a way that your influencer's content could be seen by the most people possible. Utilize an employee advocacy platform like Bambu to make this whole process significantly easier.
Bambu allows you quickly and seamlessly share important content with your brand advocates, employees, partners and customers. These people can then turn around and connect your brand message to a larger audience than traditional marketing efforts alone.
Measuring Employee Influencer Impact
In any marketing strategy, it's important to identify key performance indicators and measure them after your strategy has been activated. With this type of strategy, some metrics you could look at are:
Pieces of content generated
Number of sessions to influencer content
Number of shares, likes and comments
Number of sales/leads that came from influencer-generated content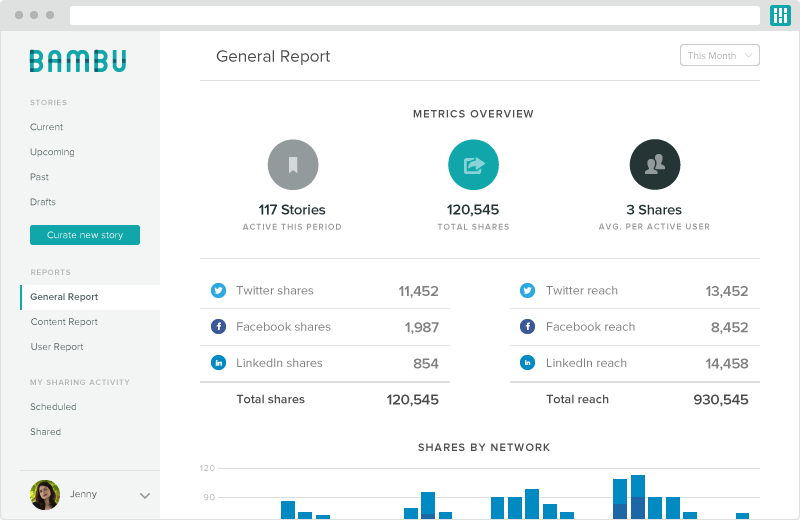 Remember to analyze not just the number of shares coming from the company site, but across all social media networks as well. This will also give you some insight on how your employee advocates successfully shared content. Bambu also provides detailed metrics on who shares what and which networks gained the most traction.
Your employees have influence both internally and externally. But when used in your external marketing efforts can market your brand in a way that increases visibility for your product or service. By using the above steps, you'll be on your way to reaping the benefits of using your employees as influencers.
Andrew Wasyluk is a social media expert, developer, Twitter fanatic, and founder of Socialeyze, a social media consulting firm based in Boulder, CO. When he isn't scrolling through his Twitter feed he can be found playing guitar, exploring Colorado, and laughing at his own jokes. Find Andrew Wasyluk on Twitter
@socialeyze
.
6 Reasons Why Brands Need Influencer Marketing
Written by Andrew Wasyluk on August 22, 2016