3 Fundamental Best Practices for Your Communications Program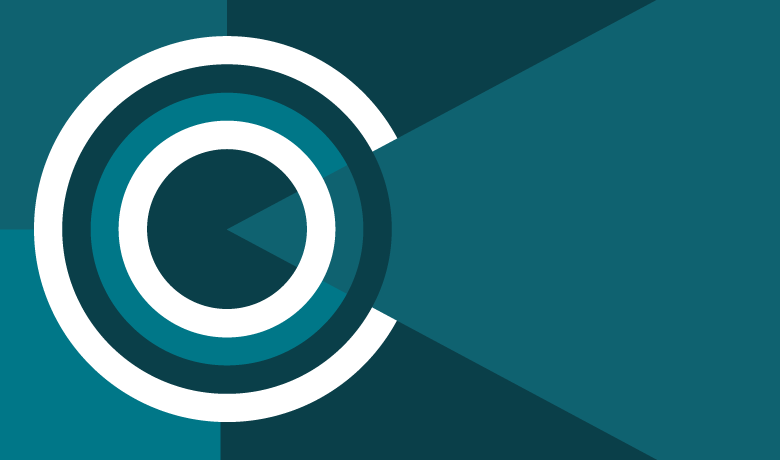 Your message is only as good as your communication strategy.
Efficient and clear communication between employers and employees is critical to a successful business. After all, your employees are your best brand ambassadors—they're on the front line engaging with customers, sharing your messages and helping your business grow.
In order to establish this communications strategy, it's important to have a strong grasp on best practices for sharing information and aligning goals on a company-wide level. While these best practices aren't necessarily the be-all and end-all of internal comms, they can be used as a guide for laying the groundwork and understanding how your initial strategy will scale alongside company growth.
Here we'll outline 3 of the 6 best practices for creating a stronger, more interconnected employee network, and you can uncover the rest in our full guide below!
1. Define & Refine Your Business Goals
As with most business strategies, effective communication in the workplace starts with a strong plan. Determine at a high-level where you are now and where you want to go next, and then confirm that plan with other stakeholders involved in executing and maintaining this communications strategy.
According to Bambu's recent data report, 80% of employees want their employer to keep them updated about company news—77% said it would help them at their job and 66% said it helps them build better relationships with their colleagues. Additionally, 63% said that it would help them become an advocate for the business and tell others about their company.
This means that businesses need to start thinking more strategically about what information needs to be served up to employees, what cadence it should be delivered on and which method should be used to deliver it. Some initial questions you might ask to get this conversation started include:
What do you want your internal communications strategy to do for your company?
Which areas are working well, why those areas are working well, and what needs improvement?
How quickly do you want to reach your goals?
Which communication tools or platforms are available given company size, priorities, and expectations of what employees should be doing with information shared?
Answering these questions will paint a clearer picture of what you want your internal communications strategy to actually accomplish. These goals will serve as your blueprint for establishing your strategy, and then growing and maintaining it over time.
Once you have these high-level goals solidified, you'll be able to dive into the nitty-gritty details. Think about small but specific actions you can implement to make identifiable changes, but always keep in mind how you want those short-term goals to impact your team in the long-term. In doing so, you'll enable your team to look ahead and extract the information most important to the business as a whole.  You don't need to know what you're going to do for the next ten years, you just need a place to start.
2. Involve Employees in Your Strategy
Internal communication strategies are often focused around informing team-members of important updates and company information. While this is certainly a factor to stay mindful of, a successful internal comms program needs to entice action. Your strategy needs to be rooted in the idea that the end-goal is to involve, motivate, and inspire your team.
There are plenty of ways you can inspire your employees, but it may take a few instances of trial-and-error to find what works best for your specific team. 69% of employees say they'd work harder if they felt more appreciated and recognized, and your internal communications program is the perfect place to work in ways to show that.
Try some of the following tips for involvement and recognition:
Ask your team-members to share what they've learned from customer experience interactions, and then use those internal conclusions to improve external communications
Share positive feedback from customers with employees through regular staff meetings, highlighting positive behavior to be praised
Share personal stories about customer experiences—both good and bad
These real-life examples will help employees to relate to you, identify with the company brand and establish trust between employer and employee and provide examples of how customer service can be improved.
Discussing negative customer experiences shouldn't be about pointing fingers and worrying placing blame, but more an opportunity to open lines of communication and understand where there may be gaps in your execution. If you take advantage of those negative experiences as a learning opportunity, you'll find that your business can resolve issues faster and continue moving forward.
3. Measure, Analyze & Optimize
As internal communications strategies evolve in the workplace, many organizations still struggle with tracking and reporting on the program. In fact, according to IABC, 60% of businesses have no way of measuring whether their workplace communications are working.
For effective communication in the workplace to take place, you need to know what you're doing right, and also what you're doing wrong. Similarly to how we monitor any external or customer-facing interactions, we need to also measure the impact of our internal interaction in order to continue progressing.
Think about which metrics and data points are most important to your team as you evaluate the program's performance. For instance, measuring open and click-through rates, along with whether or not desired actions such as sharing are being taken, will shed light on the types of content employees engage with most. The more you learn, the more you can adapt your internal comms strategy to engage and inspire employees.
Measuring employee engagement can seem complicated or time-consuming, but it's a critical part of the process and will be well worth the time and effort that goes into gathering the data. One of the best ways to see whether your employees are engaged is to ask  employees whether or not they:
Know what's expected of them at work
Feel valued and respected
Have the materials they need to do their work properly
Feel important in their position
Have the opportunity to expand on their skills
Get recognition for good work
Are given the opportunity to develop as a professional
Understanding where employees fall in these areas allows you to benchmark your results against others in the industry. You can also benchmark your results against historical survey data, and compare your progress over the years. Other ways to measure employee engagement include:
Consistently measuring employee turnover

According to a Gallup meta study, even high-turnover companies experience 25% less turnover with an engaged workforce. Carefully monitoring your turnover rates gives you insight into whether your company culture solutions are having a positive impact.

Examining referral percentage

If you discover that new hires are applying to join the company as a result of a referral from a current employee, then social recruiting is a great way to double down on that and gain even more employee referrals. Using employee advocacy as a means to boost social recruiting allows you to enhance staff engagement online and unlock networks you haven't yet been able to tap into, gaining access to a whole new pool of talent.

Investing in training and development

If your employees are constantly taking advantage of training opportunities and continuing to find ways to grow and learn in their respective fields, then they're clearly engaged and excited by their job. 41% of millennials expect to be in their job for less than two years, but employers can easily combat this statistic by giving employees opportunities to grow in their roles and expand their skillsets. By making it a point to ensure your employees don't feel stagnant in their careers, they'll be less likely to seek a new opportunity.
Creating and following internal communications best practices requires patience, innovation and experience. Not all the messages you send out will get the right response, and you'll need to be ready to adapt and improve as necessary. The best results will come from infusing personality in your message and customizing your content to employee needs and interests.
If you can tap into your creativity and the underlying personality of your business, you'll create an internal messaging strategy that's entirely your own.
Aria is the Demand Generation Specialist for Bambu by Sprout Social. With a background in Content Marketing & SEO, she has an affinity for all things inbound. When taking a break from generating many, many leads, you can find Aria at a concert, cheering on the Cards (#STL4Life) or wandering around her beloved Chicago neighborhood, Wicker Park.
3 Fundamental Best Practices for Your Communications Program
Written by Aria Solar on June 22, 2017