Digital communication in the workplace used to be owned by one channel–email. Your inbox was the gatekeeper to everything, from announcements about homemade cookies in the break room, to this week's press mentions, to an updated pitch deck and more.
Enter the multitude of messaging and communication platforms we have today, and I'm willing to bet you have, on more than one occasion, asked yourself:
"Where is that new pitch deck?"
"Where was that new job listing that's perfect for my colleague?"
"Where is that homemade cookie smell coming from?"
Suffice it to say the source of homemade cookie smells is typically resolved without the intervention of technology.
But for the other situations, it's not as simple. While this fragmented communication problem can be solved by tools like message boards and internal Wikis, you then run into the challenge of "out of sight, out of mind."
Combine "out of sight, out of mind" with the typical poor user experience and design associated with such tools, and you create an environment that employees will only visit as a last resort.
What if there were a communication platform that combined the attention-getting and actionable nature of email with the centralization of administering a Wiki or message board?
Such a platform would let you adjust your internal communication strategy in a way that becomes more relevant (and therefore, more engaging) to the employee:
Emails have context around the information being shared.
Platform has a rich, mobile-friendly reading experience.
That platform exists. It's called Bambu, and it uses a tactical combination of two features to create a highly-relevant and engaging experience for all your internal emails and communication.
How to Send Internal Communication Through Bambu
Step 1: Create an Internal Story within Bambu for the information you wish to communicate.
Step 2: Broadcast the Internal Story to your team with a contextual message that either introduces the information or explains what's been updated.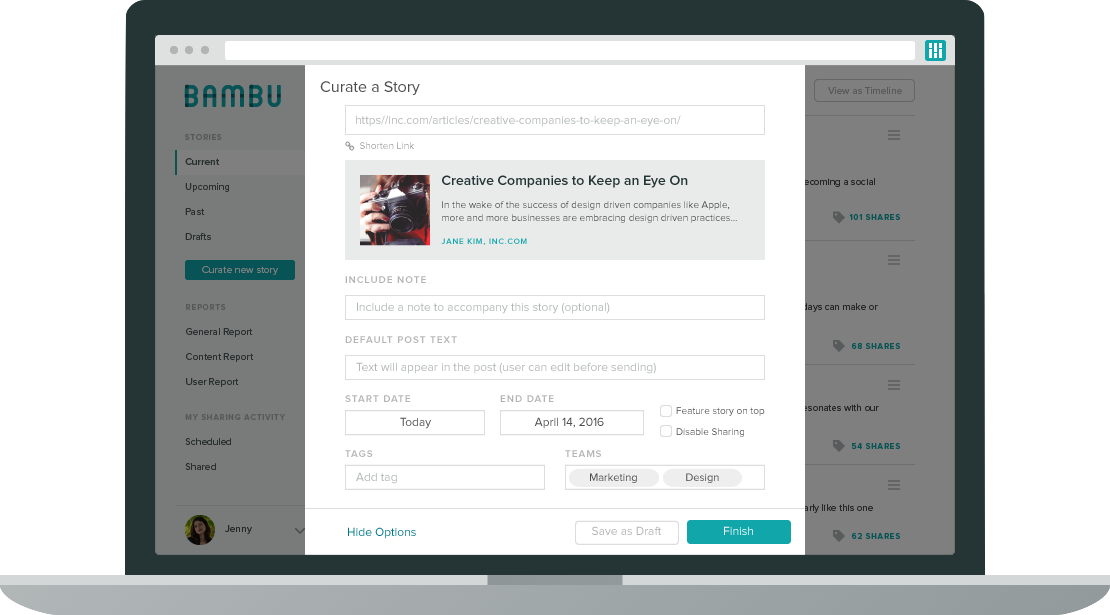 Repeat as information is updated within Internal Stories or as new stories are added.
Your employees will enjoy consolidated access within Bambu to all forms of company news and industry information. As a central hub for important content, your employees also have more motivation to make a habit of regularly visiting Bambu and responding to its digest and broadcast emails.
How do you know if internal stories in Bambu are the right fit for your internal communications? Here's a self-test: if you send informational emails to yourself and Bcc: a large number of people, then internal stories are a perfect candidate.
Now that you feel confident using Bambu as a replacement for mass internal emails, wikis and message boards, let's look at the different messages that you should be broadcasting through Bambu:
Emails from Human Resources
Company newsletter
New hire announcements
Employee advancements
Job openings
List of upcoming training dates with registration links
Emails from Operations
Volunteer Day info
Company outing info
Moving day procedures and logistical schedules
Community service/philanthropic initiatives
Process changes
Tip: Close the loop. For post-event content like a blog post recap of Volunteer Day, you'll curate that into Bambu as a story for your employees to share. But go one step further: "close the loop" by editing your internal story about Volunteer Day to include the URL of the curated blog post in Bambu. This way, if an employee looked at the internal story after the event, they could easily navigate to the content you'd like them to share.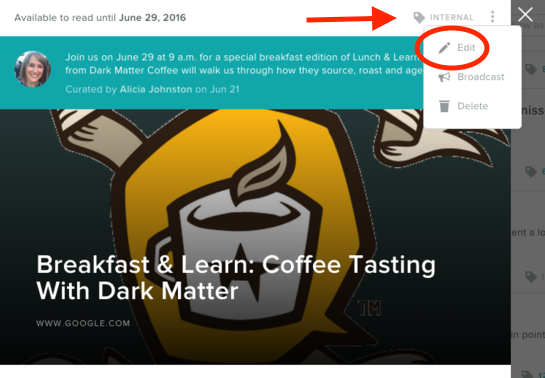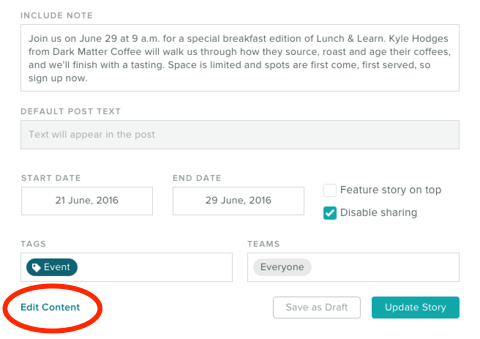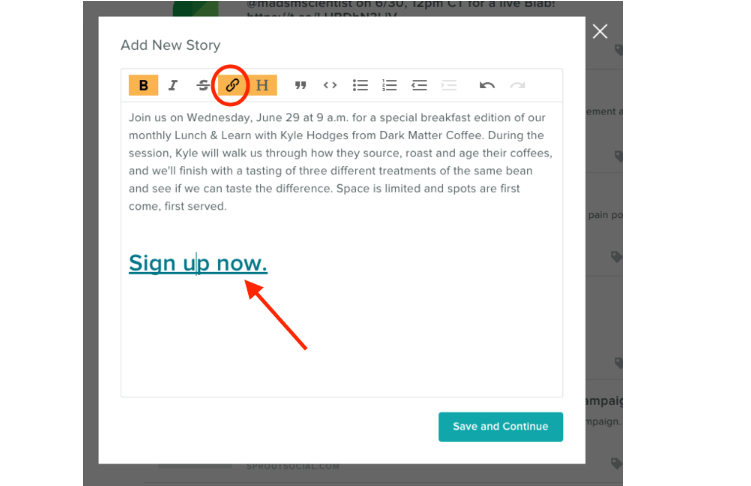 Emails from Marketing
Product release first-looks
Press release first-looks
Industry related thought leadership articles
Case studies
Customer testimonials
Tip: Unlike the tip from above, you don't need to "close the loop" after publishing your product or press releases. Simply remove the "first look" internal story.
Emails for Sales
Sales enablement documents
Competitive pieces
Tip: Consider having a repository outside Bambu–like a network drive–for the most current sales enablement documents. Put a link to that network drive in every internal story that announces a new sales enablement document.
Other Emails
Surveys or polls
Analyst coverage
Technology-related news
Press mentions
Still not convinced? Keep in mind that your Bcc: approach could actually fall short of reaching all your teammates. Most popular email clients offer options to (or to automatically) filter incoming messages when the employee is not in the To: field. But with the Broadcast feature in Bambu, you can be confident that every employee on your team will receive a dedicated email in their inbox.
Stephan Hovnanian is a content solutions architect at Bambu, an advocacy platform by Sprout Social. He has spent most of his professional career as an email marketer and business owner focused on helping companies build stronger relationships with their audiences. Find Stephan Hovnanian on Twitter
@stephanhov
.