The 9 Best Sales Enablement Tools on the Market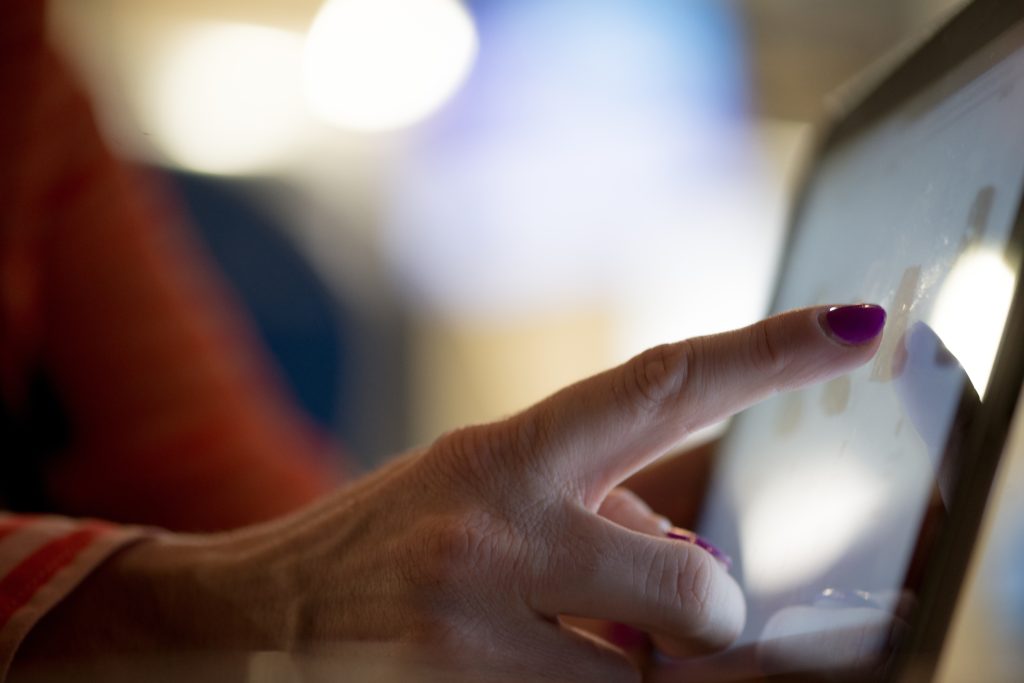 Communicating and staying connected with your team and the "pulse" of the market is vital for success. This especially holds true within your sales department. They have to be on top of market trends, keep track of new sales methods and source fresh content that aligns with each phase of the consumers' buying cycle. This can seem like a time-consuming, arduous task, but if you have the right sales enablement tools, it's much easier than it looks.
Every company will differ in how they implement their sales enablement tools. For example, a team in your office may focus on getting content to your sales department. But another company may utilize their tool to help their marketing or their human resource management departments. With the right implementation of your sales enablement tool, you will be better equipped to have your employees share content, boost productivity and increase employee engagement. This ultimately helps your sales force close accounts and nurture prospects down your sales funnel to get people one step closer to becoming a customer.
What Is Sales Enablement?
Sales enablement is an ongoing systematic and strategic approach that utilizes practices, processes and technology to improve the productivity and engagement of a sales department. It helps them have valuable conversations with the right set of prospects at every stage of the buyer's journey. Also, this increases revenue by directly impacting the sales department's ability to close more deals.
What Are the Ideal Functions of a Sales Enablement Tool?
Since most platforms have different features, not every one will be a perfect fit for all customers. But we found four features that are the most valued universally for brands and businesses:
1. Content Management
Your marketing and sales team generate a plethora of content at a rate which hasn't been seen before. Due to this, it's important to have an efficient way to organize it all. Companies also ask for sales enablement platforms that integrate into other platforms they use. This is so they can create a single repository for content their teams have already produced.
Marketing and sales teams also look for the integration tools to quickly schedule and publish internal and external content. These tools help them turn their chaotic content strategy into a more manageable asset they can use to help drive revenue.
2. Customer Engagement
Most sales enablement tools allow faster connections with customers. With this function available, sales teams minimize time and friction between accessing new and relevant content. As a result, they then can share it with their audiences more efficiently. This feature helps businesses put their best content where it belongs–in front of their target audiences.
3. Analytics
It's no surprise you want a significant portion of your marketing efforts to be measurable. One of the key metrics to look at is content utilization. With this you get a view of what types of content or resources are shared. You also see what content boosted engagement and productivity or which employees shared the most content to their own networks.
Analytics can also help you identify gaps between your marketing and sales department, which lets your marketing department source more relevant content. At the same time, you can increase the number of social shares and ultimately raise your ROI.
4. Customization
Most companies value sales enablement platforms that allow faster connections with your customers and prospects. In fact, this is because businesses want to minimize the time it takes to access relevant content and share it with their target audience. Together these features assist companies in putting their content at the right place, in front of the right people, at the right time.
The 9 Best Sales Enablement Tools
Marketing and sales ultimately want to drive growth. And with so much content produced, sales reps have a difficult time keeping up with it all. Through the use of sales enablement processes, you can de-silo marketing and sales and empower your sales reps.
The following tools help your marketers to work more closely with your sales departments. Additionally, they help centralize your campaign management and allow you to better understand your metrics with analytics. Let's take a look a 9 of the very best sales enablement tools on the market:
1. Bambu By Sprout Social
Bambu is a sales enablement tool which emphasizes the importance of employee advocacy. It aligns marketing and sales goals to boost revenues through social selling to increase revenues. It also engages prospects with relevant content from around the web, which helps your sales team build stronger connections and gain consumer trust.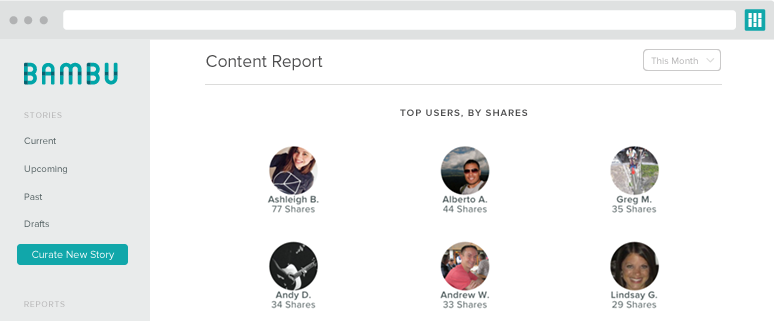 Key Features:
Control the user experience with access and permission management
Built-in social engagement tools
Enable employees to share content
Foster thought leadership
Reach highly qualified sales prospects
Increase quality leads and revenue
Aid sales team with visibility and insight
Analytics and reporting dashboard
Management platform that ensures consistency and compliance
2. Eloqua by Oracle
Eloqua is a marketing automation platform which aligns sales and marketing goals to boost revenue. It provides essential prospect behavior and psychographic data right at your sales teams' fingertips. Additionally, this helps them to close more deals quicker and ultimately gives them better results.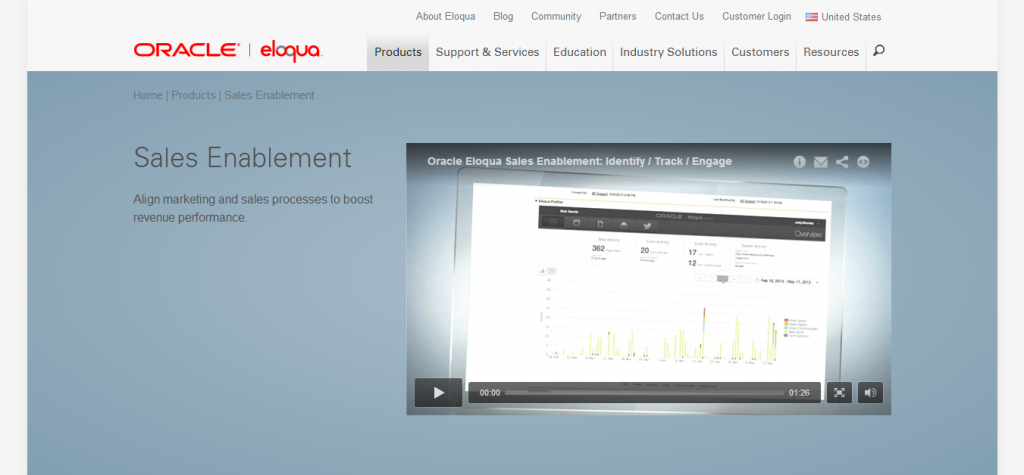 Key Features:
Track activities on the way through sales and revenue cycle
Send and track customize-able emails with pre-built templates
Get real-time web visitor alerts
Visibility into the customer's path to your do
Identify the most engaged customer
3. Bloomfire
This platform tries to redefine the concept of a knowledge base. It's a well-built platform that manages proposals, sales documents, assets and other content that your marketing team needs. This material is used to nurture leads and deliver the best and most qualified to your sales team so they can then convert them into loyal customers.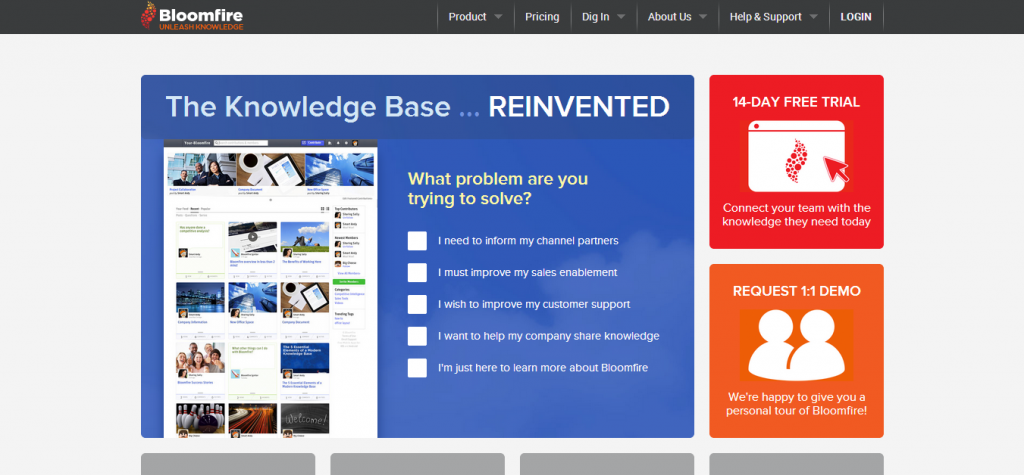 Key Features:
Creation of multimedia with content creation tools
Intuitive content organization
Reporting and Gamification
Analytics and reporting dashboard
Targeted collaboration hub to tap into expertise of experts
Q&A section
Social engagement tools
4. Venntive
Venntive is robust digital marketing platform which puts powerful sales enablement tools at your fingertips to drive results. Inbound marketing, social media management, email marketing and marketing automation tools are all part of this platform. They also offer various plans to fit everyone's budget.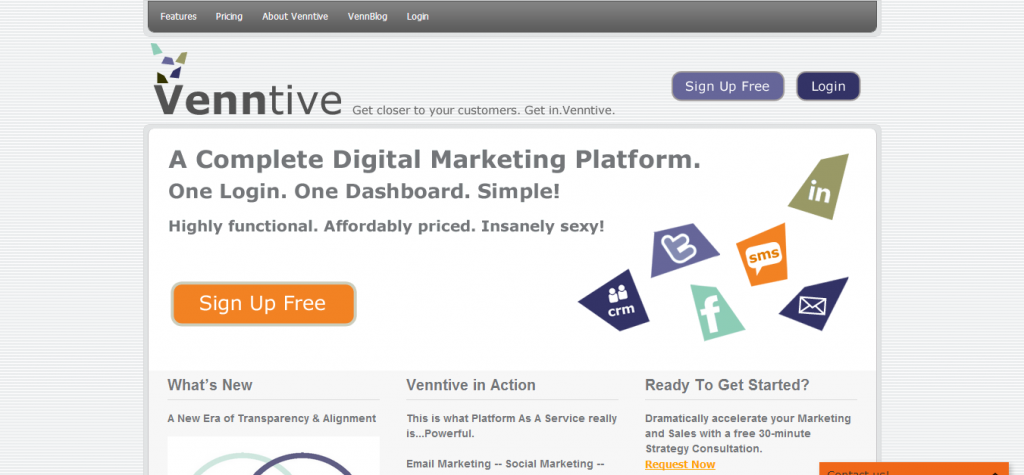 Key Features:
Lead Scoring
eCommerce website builder with built-in form builder
Inbound marketing
Sales forecasting
Project management
Sales analytics and insights
5. Highspot
This platform is a multi-channel marketing platform which closely aligns your sales and marketing initiatives in a central database. This platform brings an intelligent content management system with semantic search and real-time recommendations for individual prospects. You can connect your profiles and sync messages across all business platforms to create a consistent look and customer experience.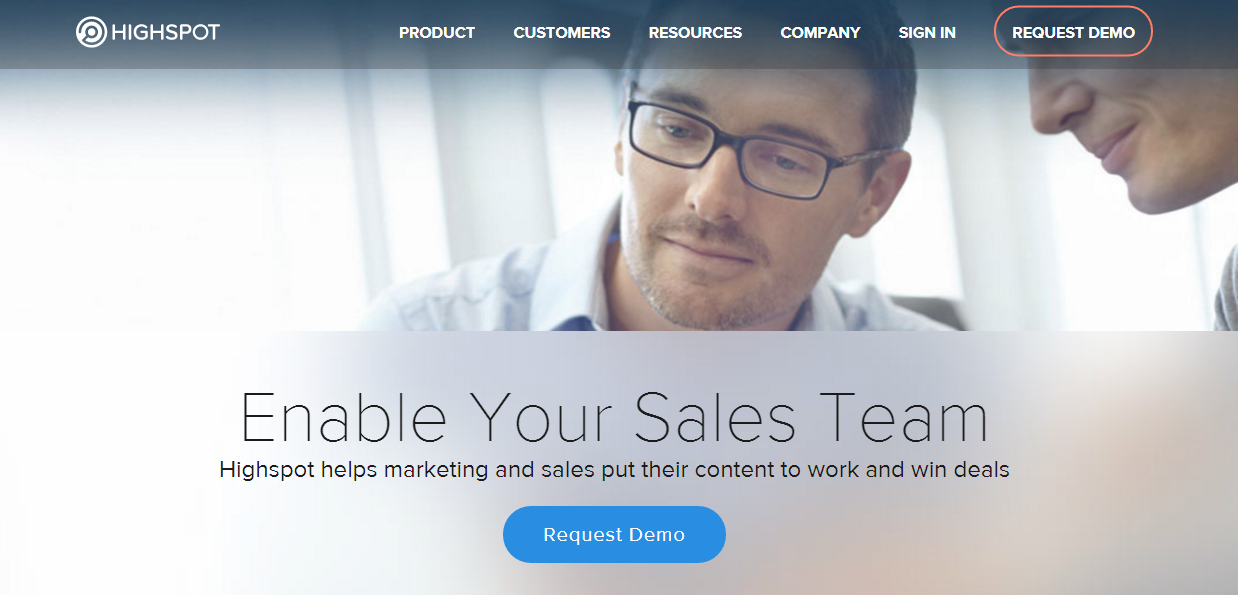 Key Features:
Connect sales to effective content
Present to customers and track engagement
Optimize content and sales pitch
Integration with popular sales and marketing tools
Analytics platform
6. Skura
Skura touts itself as one to the most advanced sales enablement tools on the planet. It puts a sales rep and the prospect at the center of the equation. By being designed with a "customer first" mentality, it could easily emphasize the six core areas that provide the features, capabilities and usability that have to be present for real customer engagement.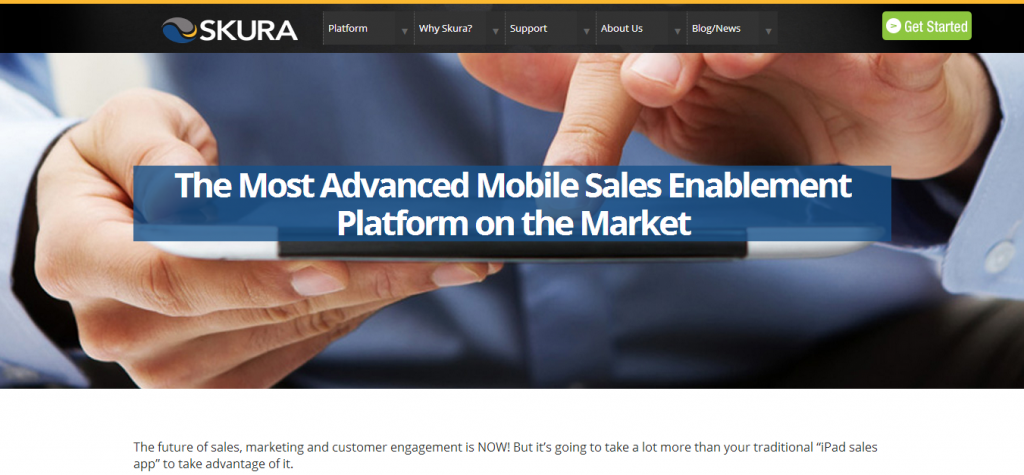 Key Features:
Multi-channel monitoring, engagement and marketing
Predictive selling
Reps can present any format, in any setting (the web, mobile, F2F), on any platform
Central control of messaging personalization and localization options
Sales rep performance monitoring
7. Distribion
This platform is a distributed marketing platform that makes the process of pushing content across multiple marketing channels easy. It has a centralized management platform which ensures brand consistency and compliance and is a comprehensive end-to-end solution for sales enablement.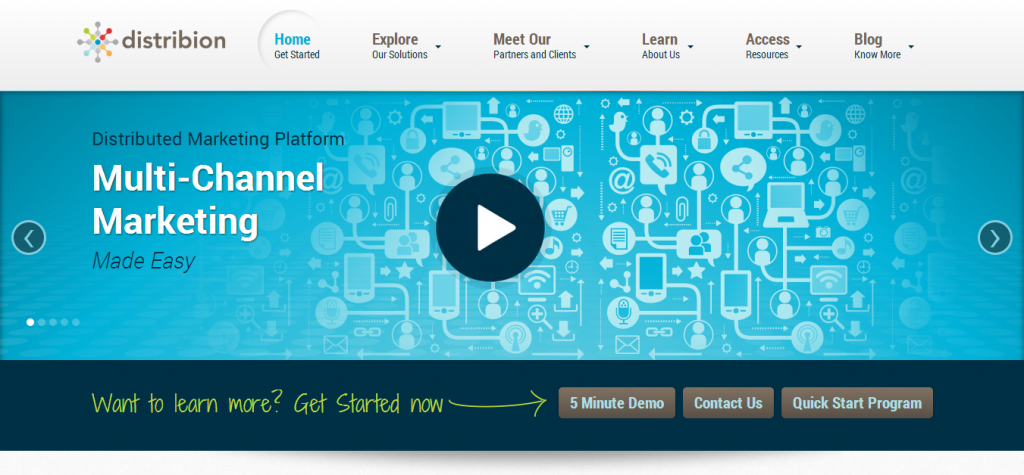 Key Features:
Easily manage and execute omni-channel campaigns
Templates that ensure consistency while allowing for customization
Measurement and analytics
Manage profiles and preferences
User experience controls with permission management
8. Fileboard
Fileboard is a complete end-to-end sales enablement platform designed to help sales teams all over the world build up efficacy of sales and productivity. It was designed by sales people for sales people.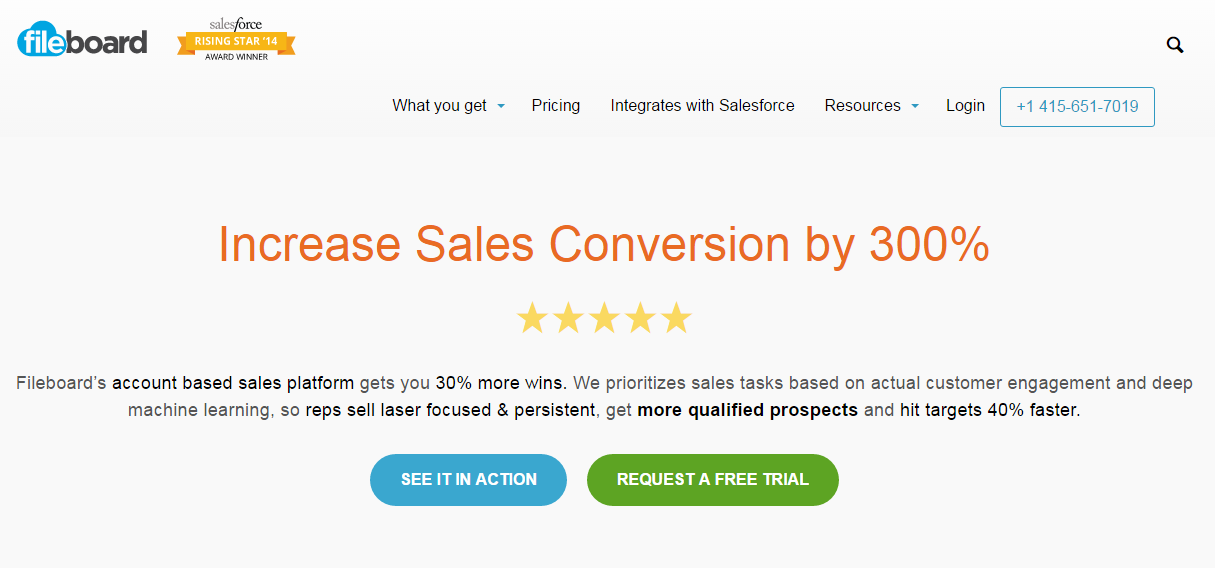 Key Features:
Improves sales process wit content and prospect engagement data
Live online presenting
Content tracking
Sales campaign tools
Fully integrated with Salesforce
9. Act-On
This platform understands providing to your sales team with content and tools is an integral part of the sales process. They also emphasize that it's critical to align the right tools with the right sales rep. Act-On is an integrative platform that includes everything from lead tracking, social media, visitor tracking and CRM.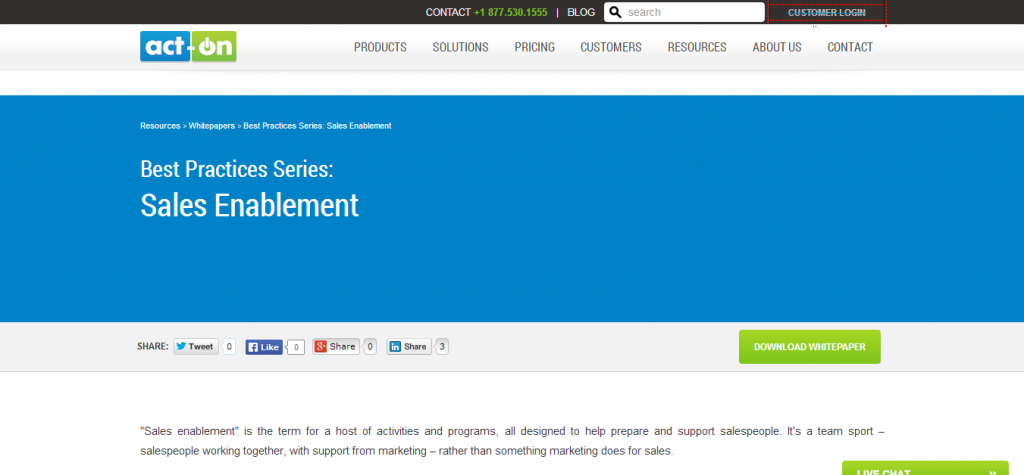 Key Features:
Real-time info about a prospects activities and interests
Generate leads on social and then publish with Act-On
CRM integration
Drip and trigger marketing campaigns
Segmentation and lead scoring
Benchmark against your competitors
Conclusion
With the countless sales enablement tools out there, it's important to dive deeper into the particular capabilities each platform has to see if it matches your needs. Many of these tools offer a free demo, like Bambu, which is good to take advantage of.
Sales enablement tools can take your sales department to the next level and increase their overall productivity, impact and drive revenue.
Andrew Wasyluk is a social media expert, developer, Twitter fanatic, and founder of Socialeyze, a social media consulting firm based in Boulder, CO. When he isn't scrolling through his Twitter feed he can be found playing guitar, exploring Colorado, and laughing at his own jokes. Find Andrew Wasyluk on Twitter
@socialeyze
.
The 9 Best Sales Enablement Tools on the Market
Written by Andrew Wasyluk on September 26, 2016