Strategies to Keep Employees Engaged and Informed

&
Webinar Details
We're teaming up with Jay Baer, an industry leader & coach, to talk about employee engagement and the direct impact it has on productivity and happiness in the workplace. In an environment where social media is the main vehicle for distributing and accessing news, it's increasingly important for employers to find ways to integrate it into their business processes.
Join our webinar with Bambu Brand Marketing Specialist, Alicia Johnston, and President of Convince & Convert, Jay Baer, as they discuss strategies for using engagement to increase employee satisfaction. In this webinar, you'll learn:
How to boost team passion & productivity

Key questions employees want answered in order to be more productive

How to prevent a knowledge gap among your employees
Strategies for seamlessly distributing content to all levels of the organization
Save your spot now!
The Presenters

Alicia Johnston
Brand Marketing Specialist
Sprout Social
Alicia Johnston is a Brand Marketing Specialist at Sprout Social, where she focuses on internal and external communications. When she isn't writing about social media, she loves to cook, hike and explore Chicago's street festivals. Find Alicia Johnston on Twitter. @aliciabjohnston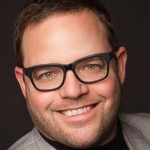 Jay is a renowned business strategist, global keynote speaker and the New York Times best­selling author of five books. He is the founder of Convince & Convert, a strategy consulting firm that helps prominent companies gain and keep more customers through the smart intersection of technology, social media and customer service. @jaybaer
Notice: By supplying my contact information, I authorize Sprout Social and/or Jay Baer to contact me (via email, phone and/or mail) about Sprout Social and/or Jay Baer , its products and services, including product releases and updates, events, surveys, trainings, and special offers. I will have the opportunity to opt-out of future communications, and Sprout Social and/or Jay Baer may use data I have provided in accordance with the Sprout Social online privacy policy. Please review Sprout Social's online Privacy Policy here.