Advocacy Services
Custom Built Advocacy Solutions and Services
Bambu's services team enables you to save time, resources and investment by supporting you through the launch and maintenance of your employee advocacy program.
See the Product
Program Launch & Deployment
Full onboarding support to help get your program started

Establish baseline social sharing practices

Ensure a safe enterprise deployment and successful activation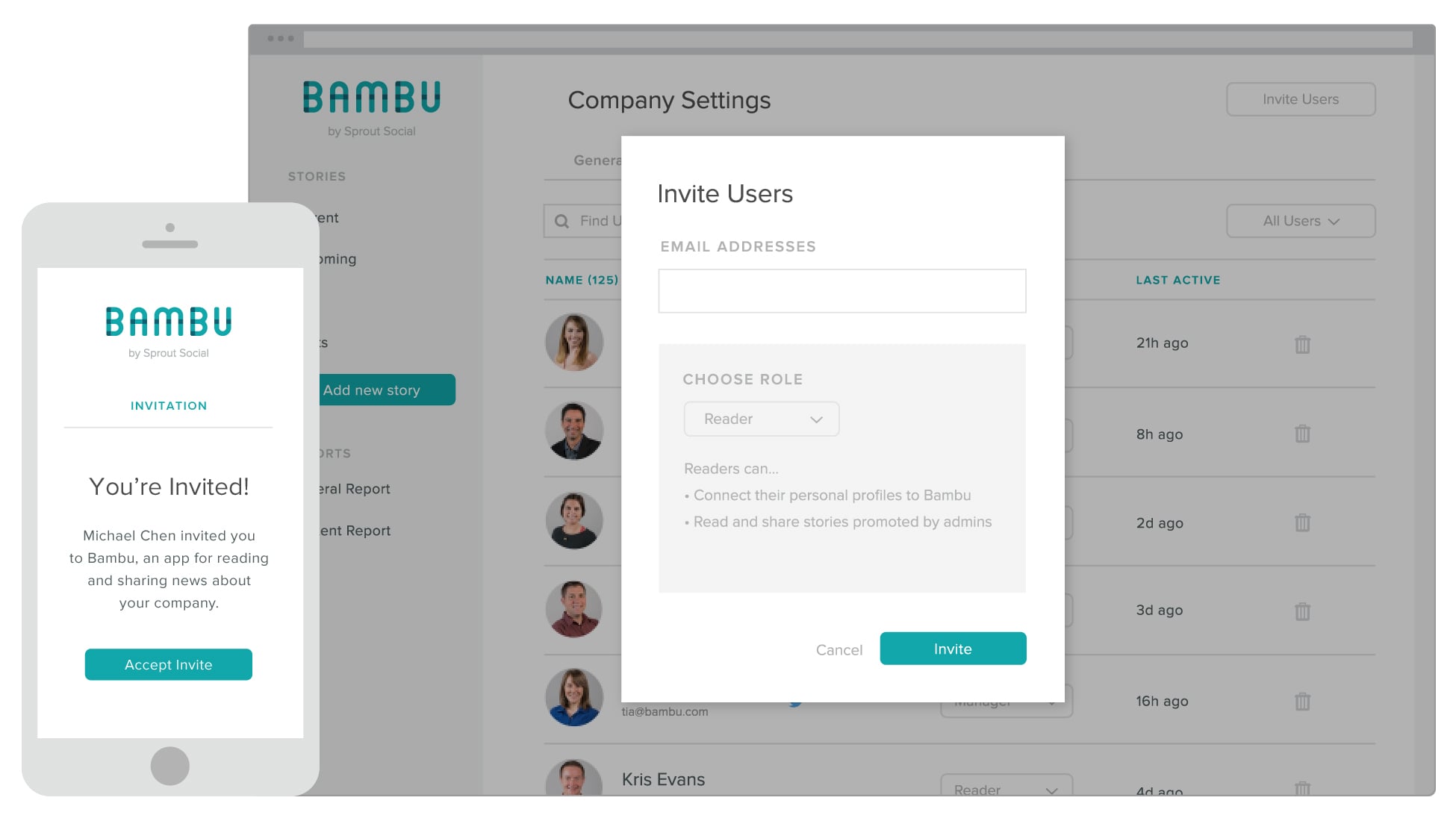 Program Administration & Support
Dedicated meetings to share best practices and talk about program performance

Premium customer care and technical support

Strategic guidance for increased adoption and success
Premium Services
In addition to our "out of the box" services, we offer a variety of premium services. These help to ensure your employees are fully engaged with your brand and empowered to share your messages on social.
Tradeshow Event Marketing
A Team of Advocacy Experts
Bambu's dedicated Advocacy Solutions & Services team will help you build, implement and activate an effective social media advocacy program.

[ss_slider modifier="_faded" id="logoSwapper" showadvancebuttons="1″ hasnavigation="0″ autoplay="0″ class="tailor-5b08564b19cf9″][ss_slideritem class="tailor-5b08564b19cg0″]
The Bambu team has gone above and beyond to help us implement the platform. They've ensured that we have a realistic plan to train users, orchestrate content, and design a framework by which we scale. It couldn't have been done without their expertise and dedication!
Molly Clements
Social Marketing Manager
United Way Worldwide
[/ss_slideritem][ss_slideritem class="tailor-5b08564b19cg3″]
We had to make a significant shift in focus for our employee advocacy program shortly after launching it. Bambu's Services team provided a set of experienced hands to guide us through everything, from strategy to content to training. I couldn't have done it without them!
Meghan Doherty
Content Marketing Manager
HealthcareSource
[/ss_slideritem][/ss_slider]
We'll help you get started
Are you trying to gain buy-in for an employee advocacy program internally?
We can help you communicate the importance and benefits of such a program and get the buy-in you need to plan and execute.
See the Product